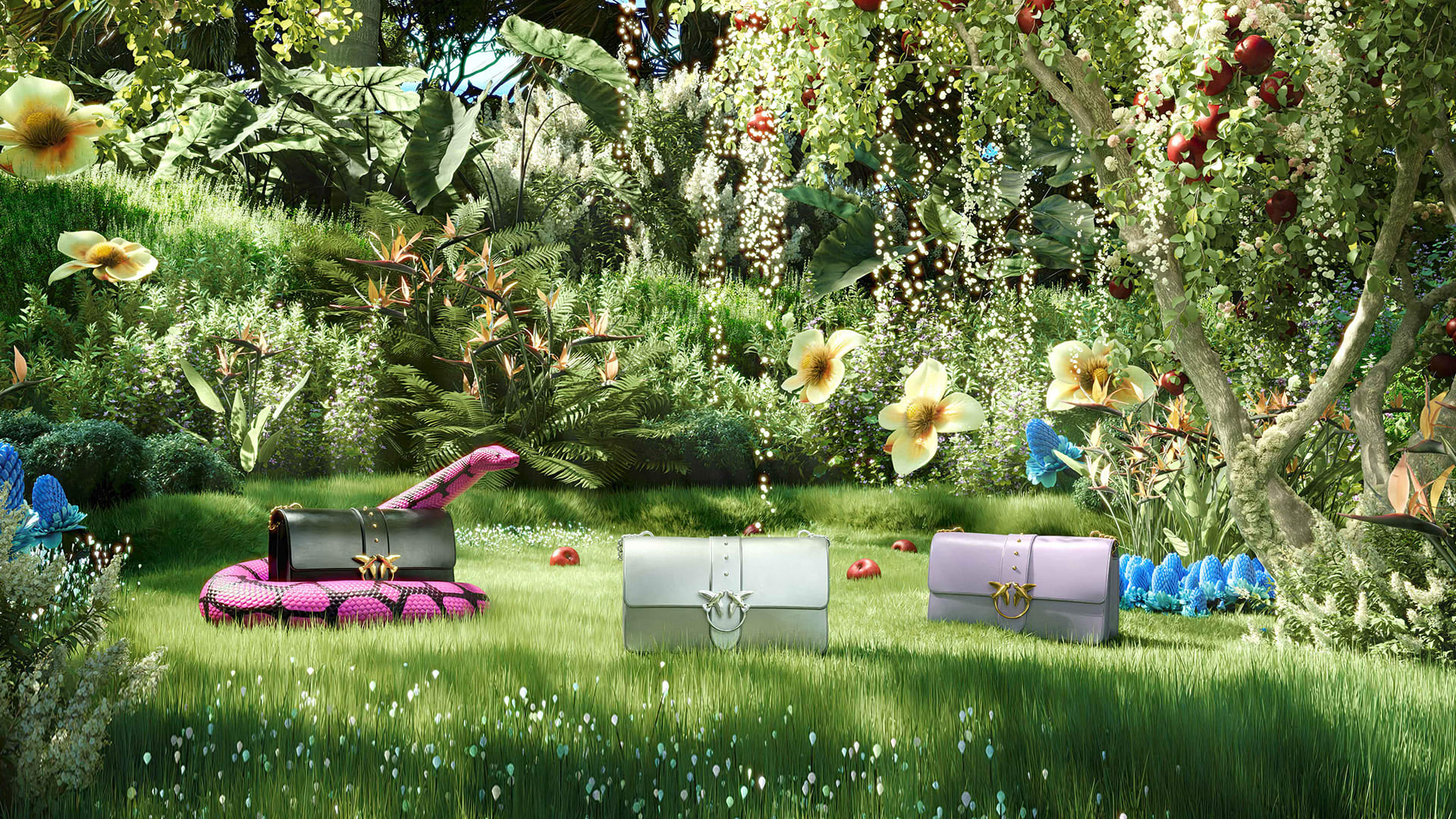 FASHION TALES
THE PINKO MULTIVERSE
We create to unleash the strength of your femininity, but also to let you always be the woman you want to be.
And it doesn't matter if you want to be a different woman every day!
The power of your imagination is limitless, and we want to allow you to travel wherever you wish.
The ideal way to travel? Through the innovation of augmented reality!
With Customix, we use the latest AR (Augmented Reality) technologies to design real portals to new worlds for you. 3D reconstructions, animations and special effects will allow you to enter, explore, experience and discover much more about your favourite PINKO products.
Are you ready? Let's go!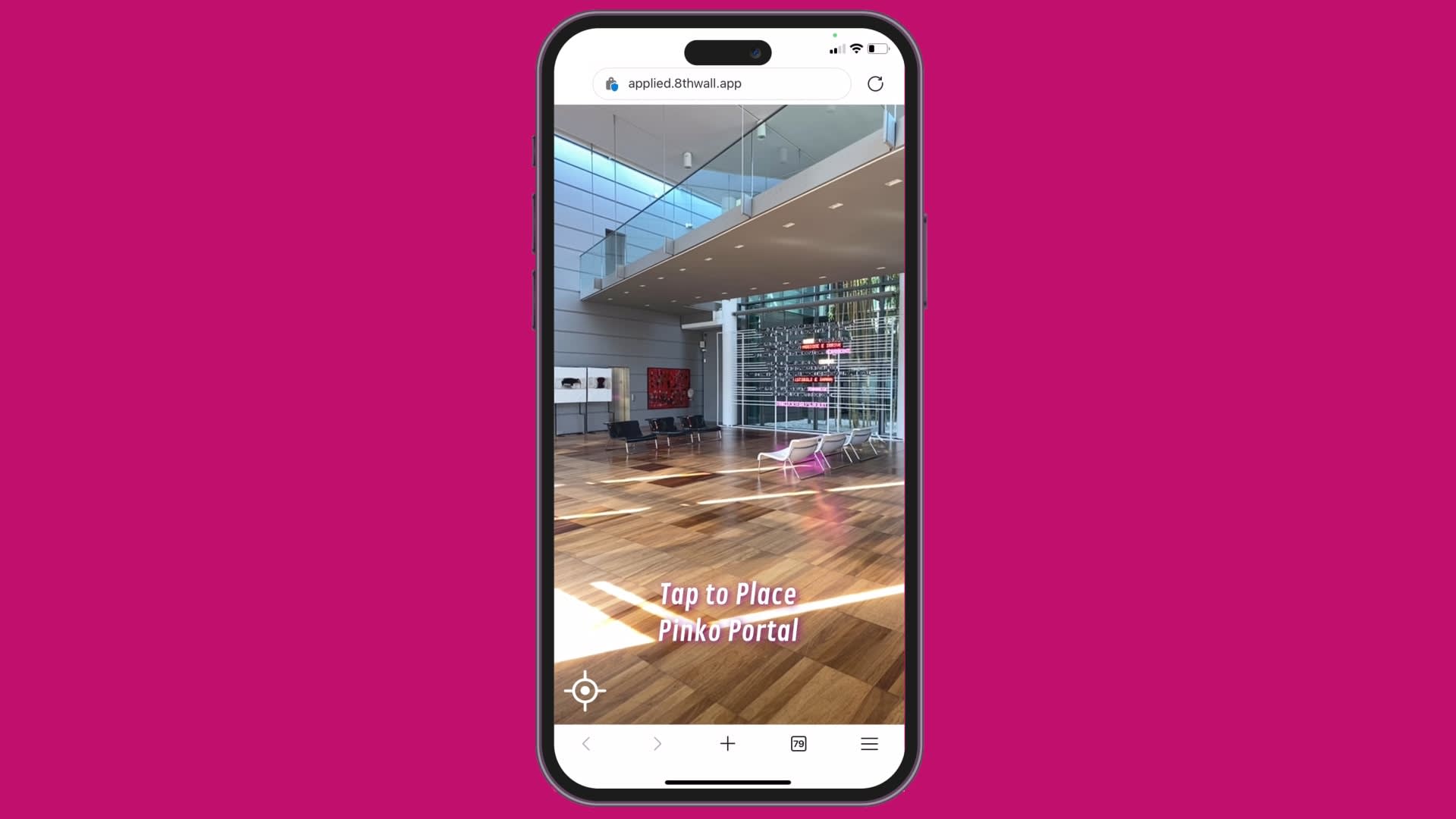 EPISODE 1: THE GARDEN OF EDEN

You followed the snake and came all the way here: the Garden of Eden welcomes you with an endless meadow, lush foliage and colourful flowers. You can almost feel the gentle breeze blowing on your face and the soft grass under your feet, can't you? Don't be afraid of getting lost, just follow these simple steps:
- From your smartphone, open the link that will take you to the main portal page (if you are reading on a desktop, scan the QR code below)
- If necessary, allow access to the camera from your browser (if you are not prompted, it means your browser is already enabled)
- Once you have done these steps, the camera will open and frame your surroundings with a "Tap to place PINKO Portal" message
- Tap on the screen to bring up the portal
- Once through the portal, you will find yourself in front of the branch of the forbidden tree: the snake will see you and will drop an apple that will turn into a Love Bag Eva.
There are more Love Bag Eva hidden in the garden... explore the environment and discover where they are, then tap on the bags to find out more!
*Technology compatible with iPhone 11 and later versions.