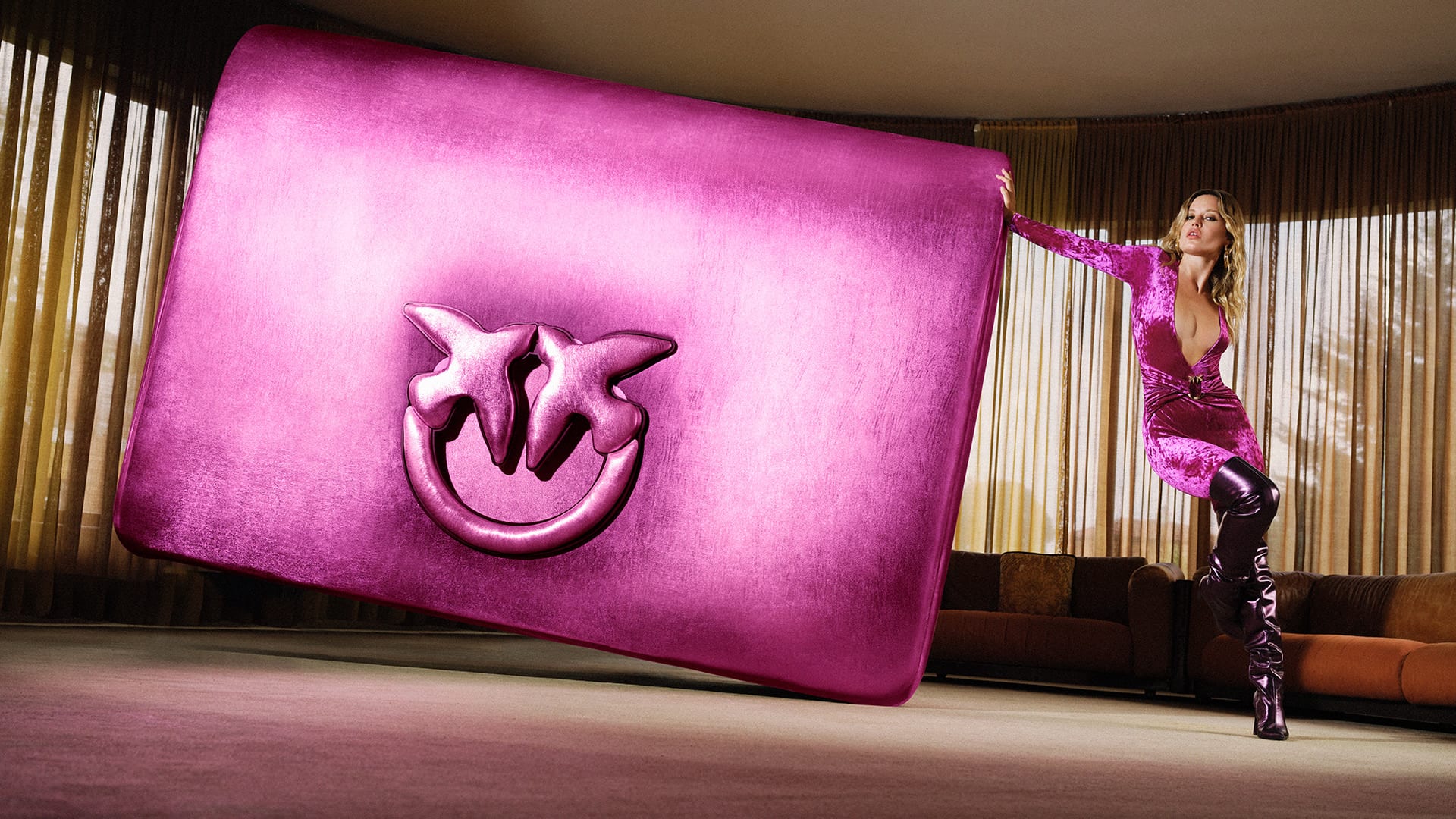 Fall/Winter 2023-2024 Campaign
GEORGIA MAY JAGGER FOR PINKO
Sometimes a smile is all you need.
Of course, hers is unmistakable!
Georgia May Jagger is bringing the purest soul of the new collection to the stage in the new Fall Winter 2023-2024 Campaign, experimenting with various elements of the looks that form its essential wardrobe, making them increasingly unique in every shot thanks to her charismatic, magnetic and real personality.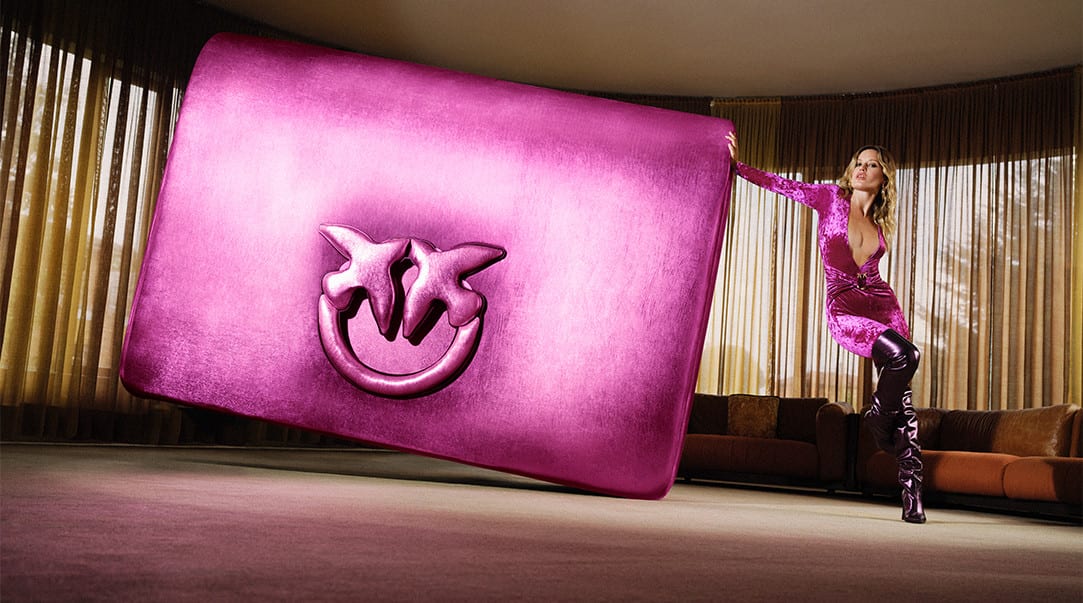 With fashion in her genes, Georgia is not satisfied with the ordinary and loves to mix things up with different styles. Now she interprets a graceful and sensual femininity, with the slim-fitting velvet jumpsuit, thigh high boots and printed miniskirts, then she unleashes the creativity and craziness that has always made PINKO stand out, wearing faux fur outerwear and original optical animalier prints, combined with signature denims and the new cargo pants.
Georgia's authenticity is real and tangible, it is clearly noticeable through the shots of the photographer Brianna Capozzi, who seems to be able to talk and laugh with her, as if we had known her forever. This is what Giorgia is like, a presence that fills the space, surrounding it with disarming ease.
She is extraordinary as she poses with the new iconic bag of the season, the Love Bag Click Puff, and manages to be equally extraordinary in her spontaneity as she talks about her daily life, her three dogs, her favourite apps, or her recurring dreams.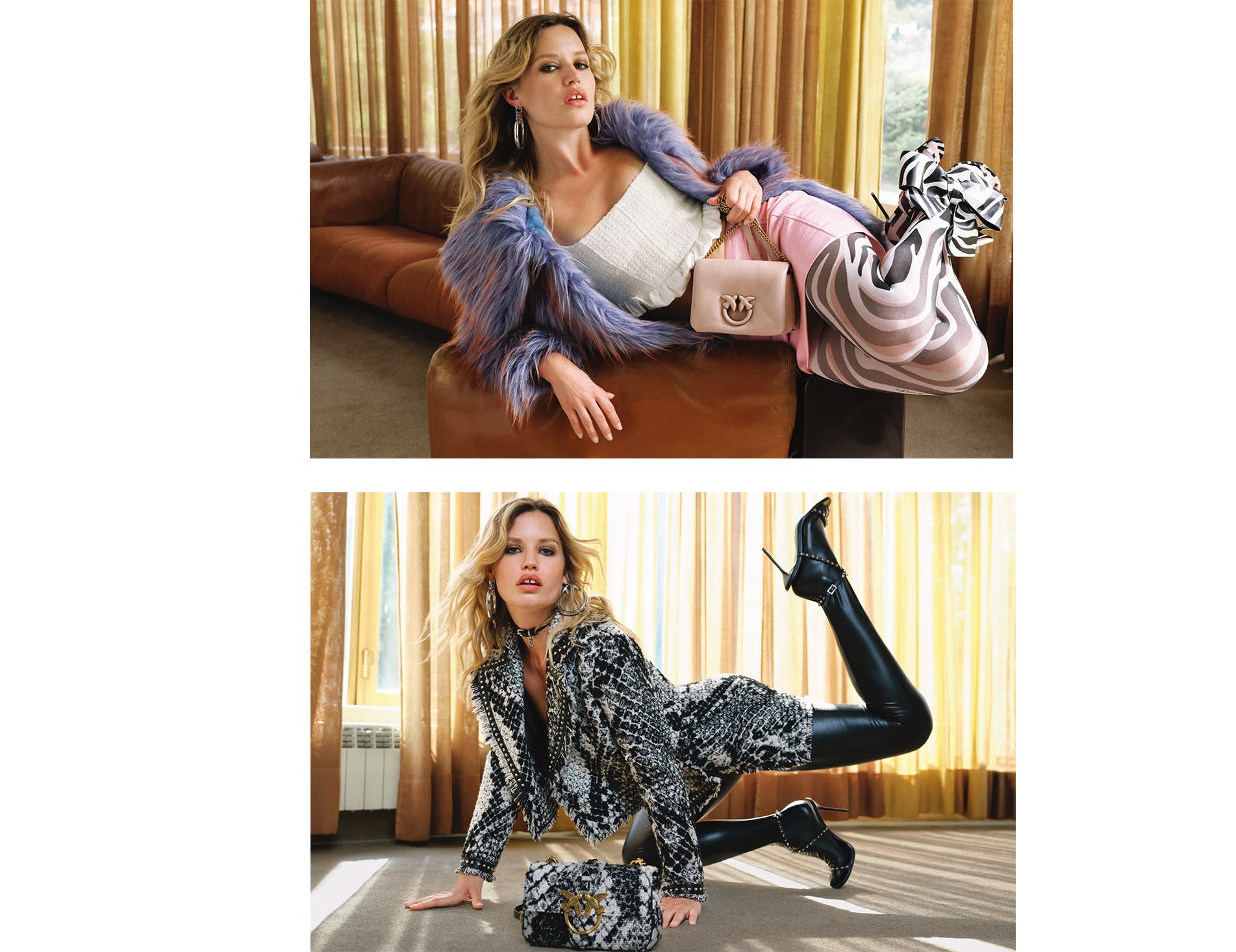 Georgia May Jagger is everything a PINKO woman can be: iconic and funny, crazy and unconventional, self-confident and contagiously cheerful. She is the friend we would all like, with whom we would undoubtedly like to share a wardrobe!
Art Direction: Riccardo Ruini
Photography: Brianna Capozzi
Styling: Vittoria Cerciello
Model: Georgia May Jagger