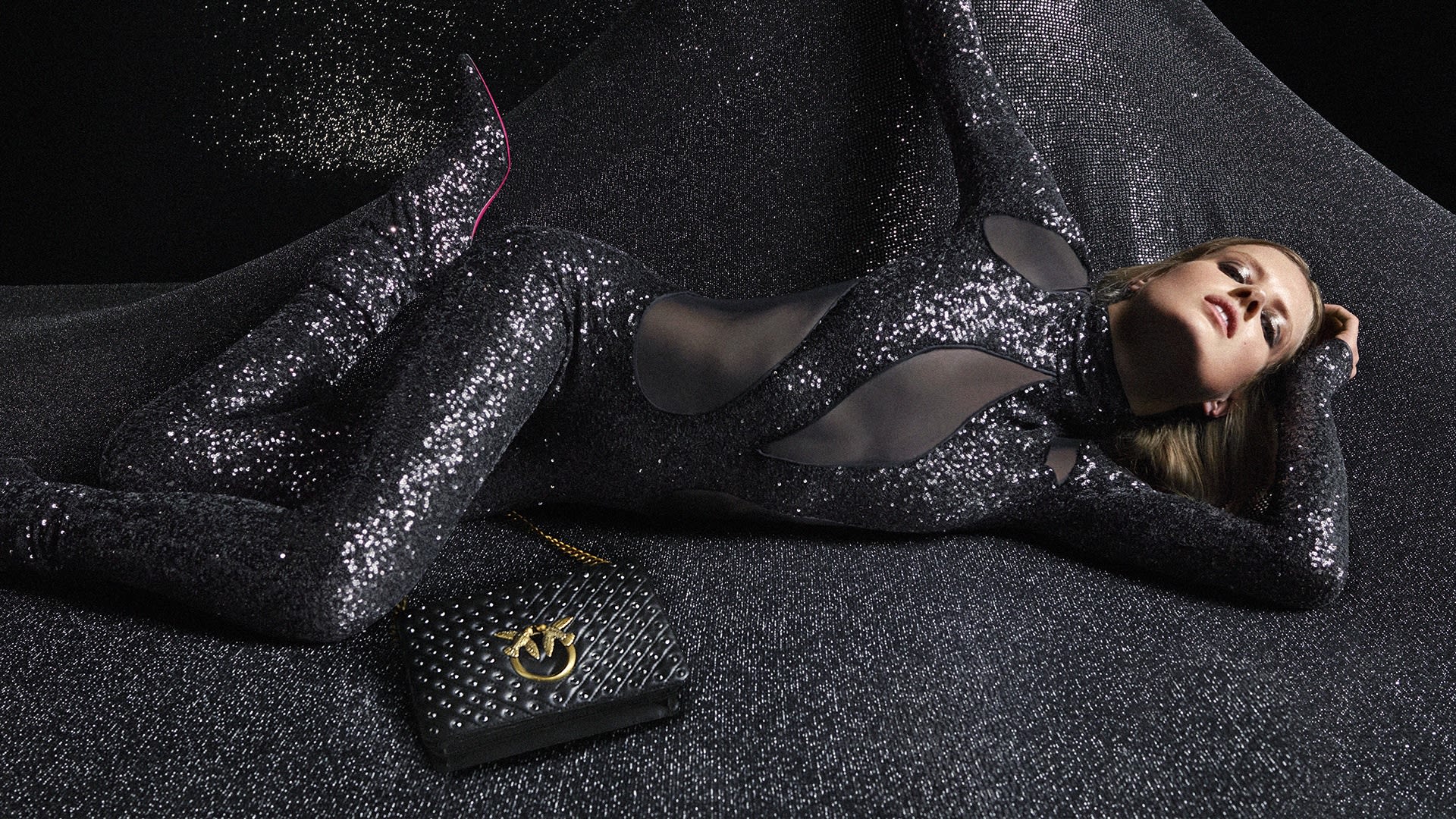 FASHION TALES
PINKO BACK TO BLACK
Fall/Winter 2022 Campaign
In the dark of night beneath the star-speckled sky, the PINKO lady moves with the deft, nimble grace of a cat. On she goes, far from the dry sands of the desert towards a faraway galaxy where there is nothing but infinite space and millions of glimmering constellations. Here, she is free from all distraction, free to be herself and free to express her own feminine side by experimenting with otherworldly looks that exude the very essence of sensuality.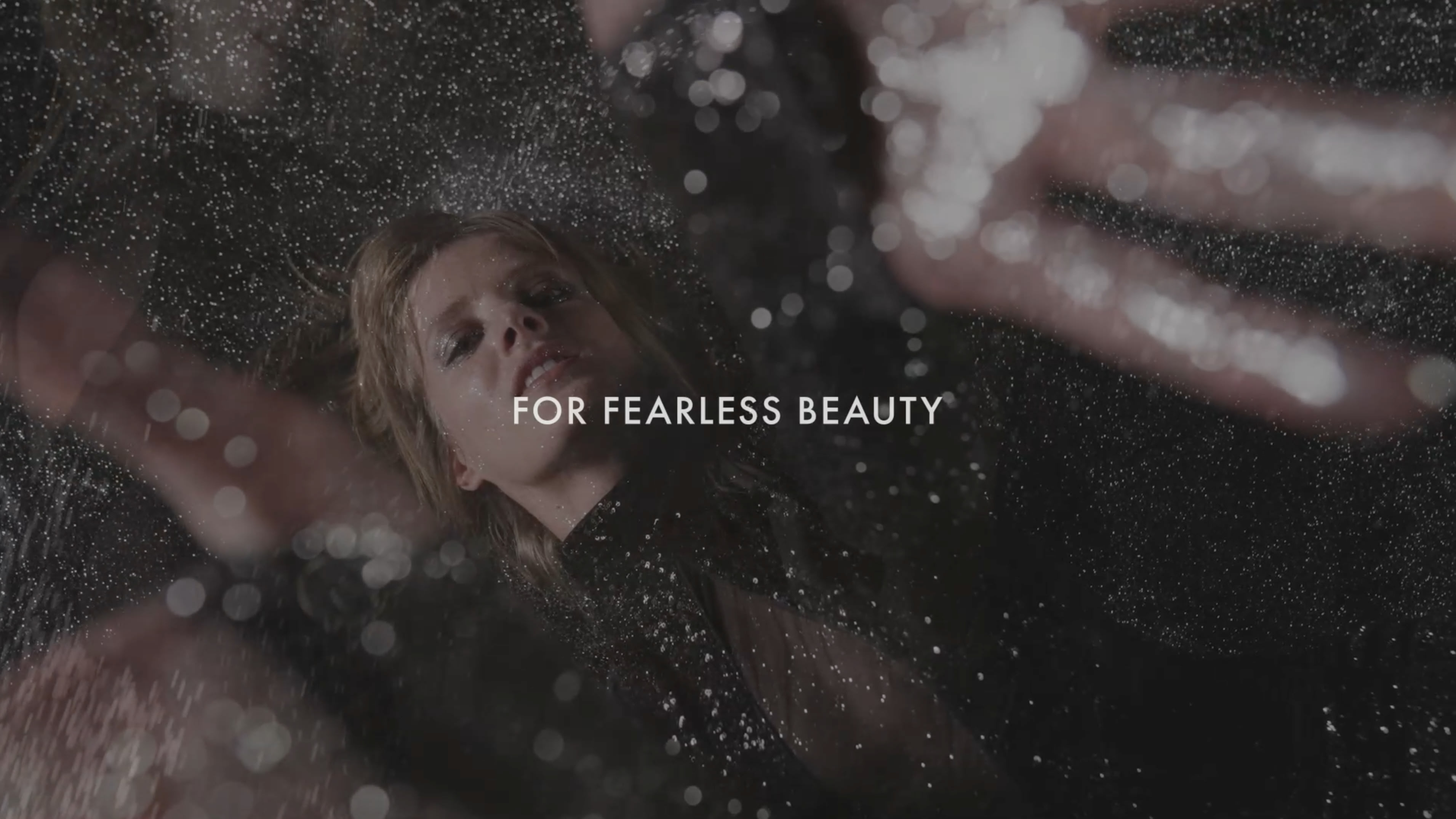 The PINKO Fall/Winter 2022 Campaign showcases the creative imagination of photographer Brianna Capozzi who, together with art director Riccardo Ruini, international stylist Vittoria Cerciello and designer Antonio Tarantini, stages a glorious fairytale based on an all-new and empowering head-to-toe black style. Each piece from the capsule collection is designed with feminine curves in mind, creating surprising silhouettes and see-through effects. Mini dresses and contrasting fitted catsuits will leave you breathless with their crystals and sequins, while the black-as-night velvet and vinyl fabrics reflect the shimmering sparkle of the stars. Blazers with wide, structured shoulders envelop the body with bustier-like lines, in a unique blend of sensuality and femininity held together by satin ties that offer a slight glimpse without revealing all.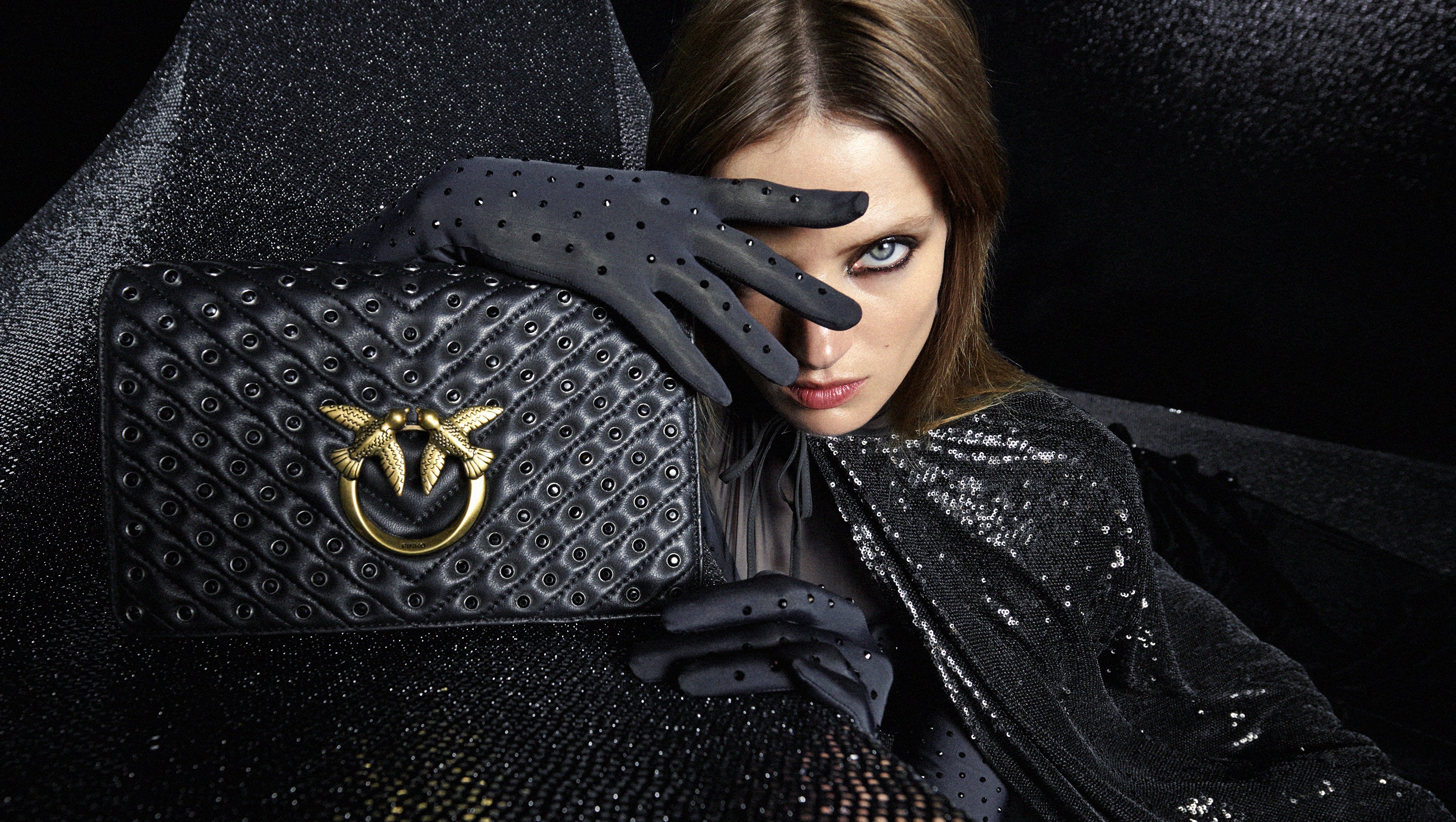 This intrepid beauty—halfway between feline flexibility and Ziggy Stardust—brings feminine and masculine together into one unique figure that stands out against the stars in the sky and shines as the undisputed star of every snap. You can't escape it, or even look away. This capsule collection is tailor-made for the most special occasions and invites wearers to celebrate themselves and others: it's time to sparkle, shine and party. It's time to let loose and feel free. Each piece is designed to bring out your personality, uniqueness and beauty in a sleek and spontaneous way. We believe that beauty means never being afraid to be yourself, because your confidence is what shines through.
Welcome to this new, free world full of sparkle, where you can skip and dance surrounded by stars, experiment and take risks without fear of breaking rules because, after all, fashion is a game and you make the rules.
PINKO. For Fearless Beauty.