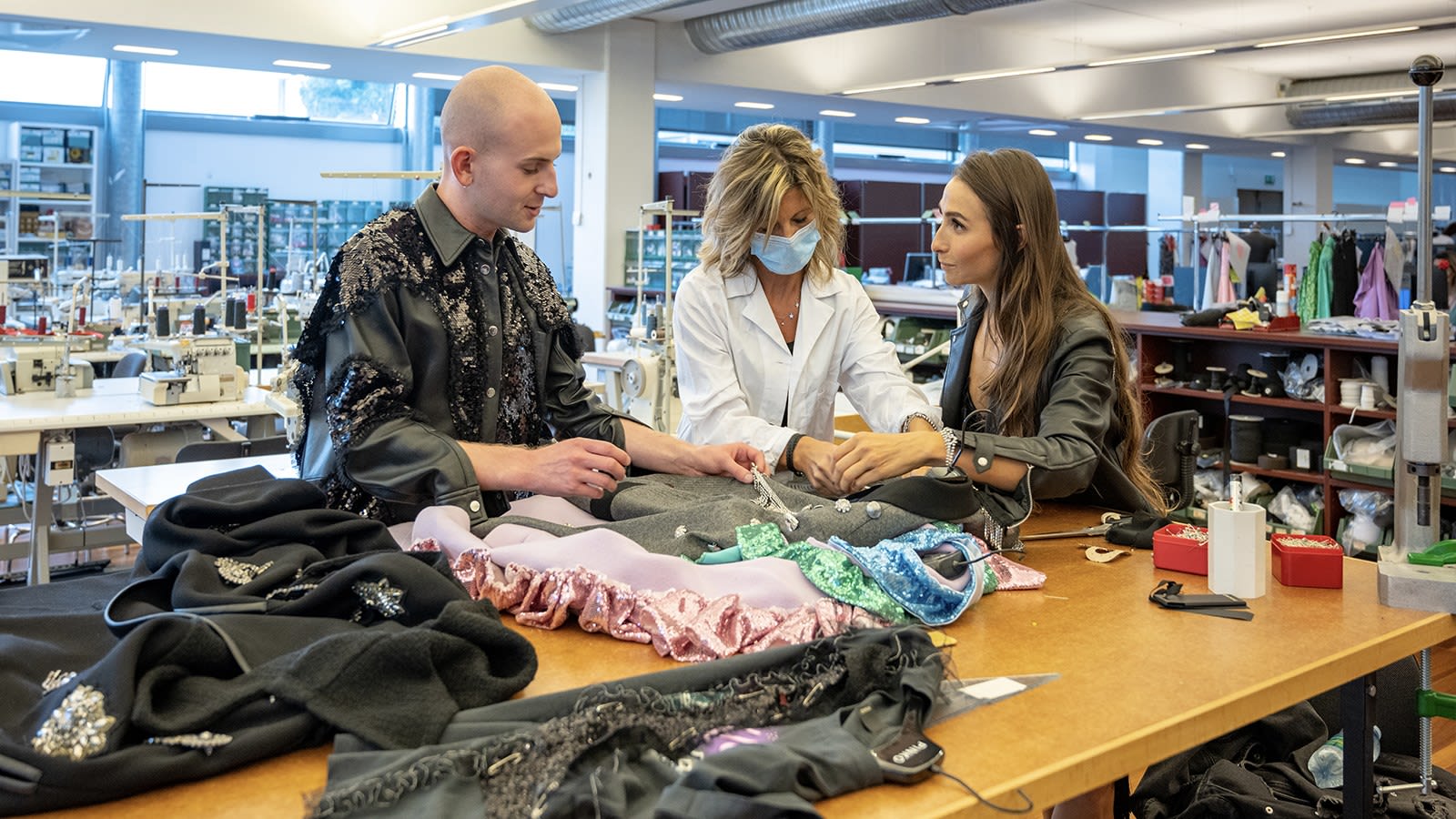 GREEN ORIENTED
REIMAGINE - PINKO and Patrick McDowell
What do PINKO and the British designer Patrick McDowell have in common?
Special attention paid to everything that is sustainable, a special spot in the heart for family, and naturally pure love for everything that is beautiful and sparkling!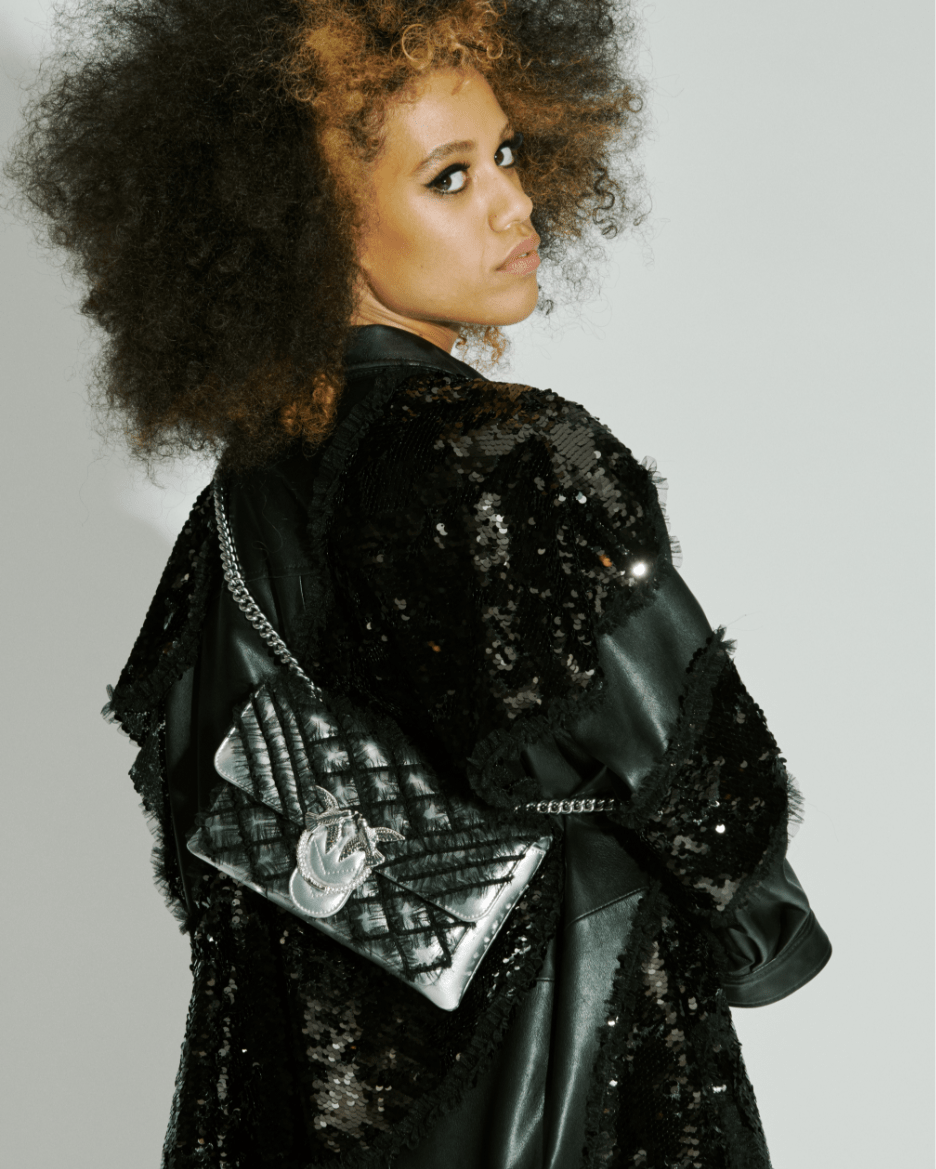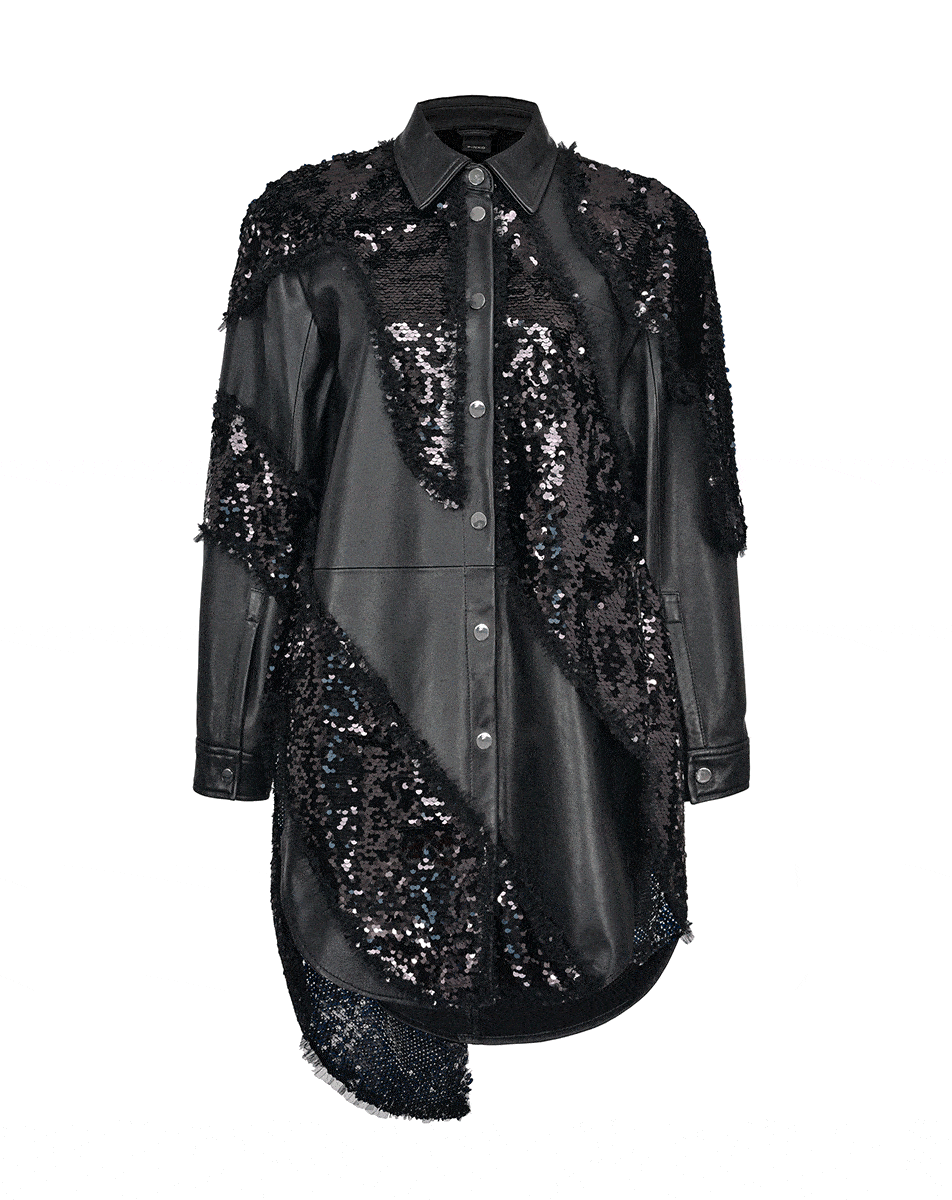 "UPCYCLING CAN ADD VALUE TO THE BRAND AND TO THE PIECES, WE CAN CREATE A FAIR AND GREENER FASHION INDUSTRY."
[PATRICK MCDOWELL]
Patrick flew from London to our headquarters in Fidenza to work on a special project for which we specifically wanted him: the REIMAGINE capsule collection.
Recover. Reuse. Reimagine.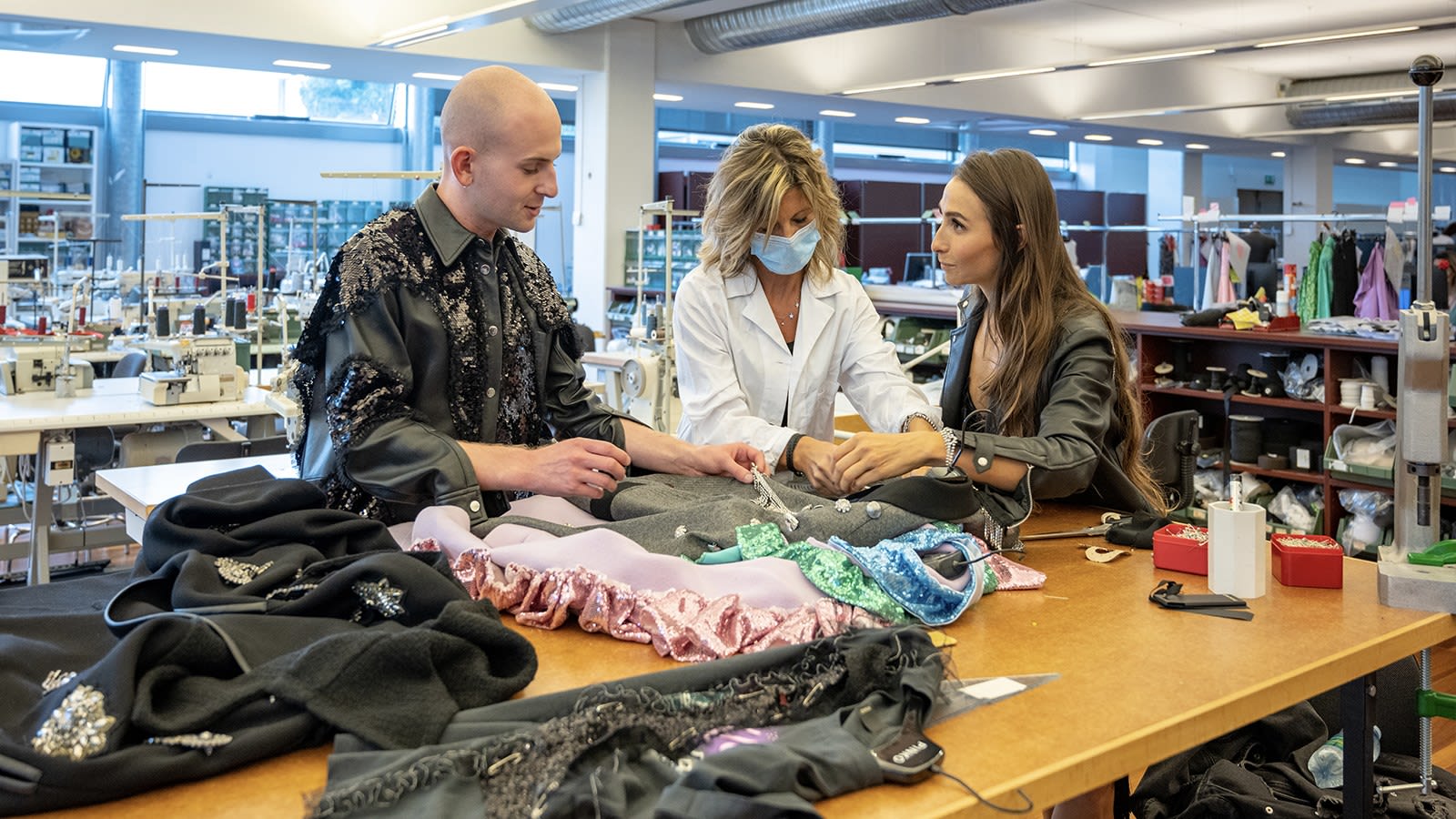 Together with our Creative Director Caterina Negra, Patrick explored our archive and selected a few leftover stock garments. Working together, we were able to bring new life to these garments along with a second chance, which underscores once again how important topics such as upcycling and reuse are in our world.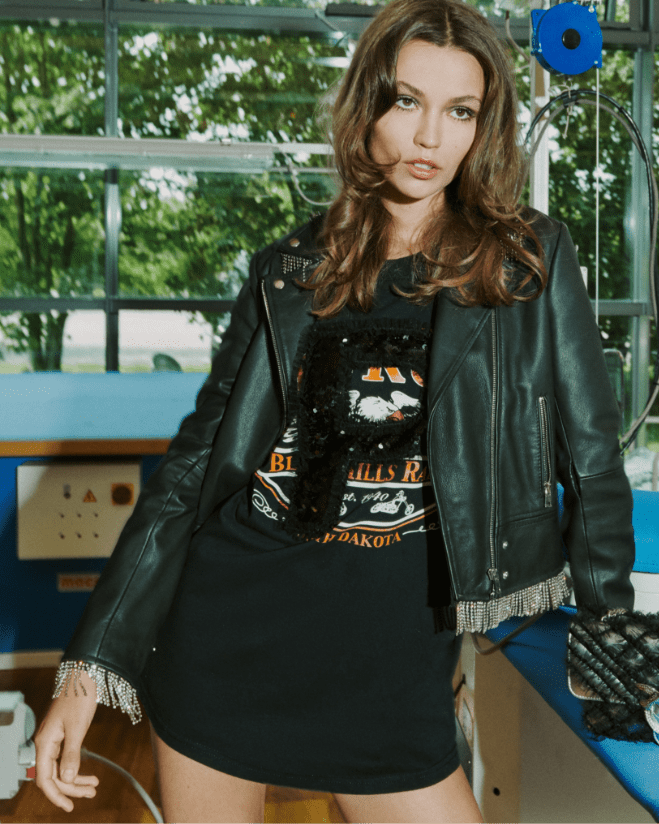 We unstitched, disassembled, recomposed and reassembled every piece for about 6-12 hours, and we recovered over 4000 metres of fabric that otherwise we would not have used in any other way.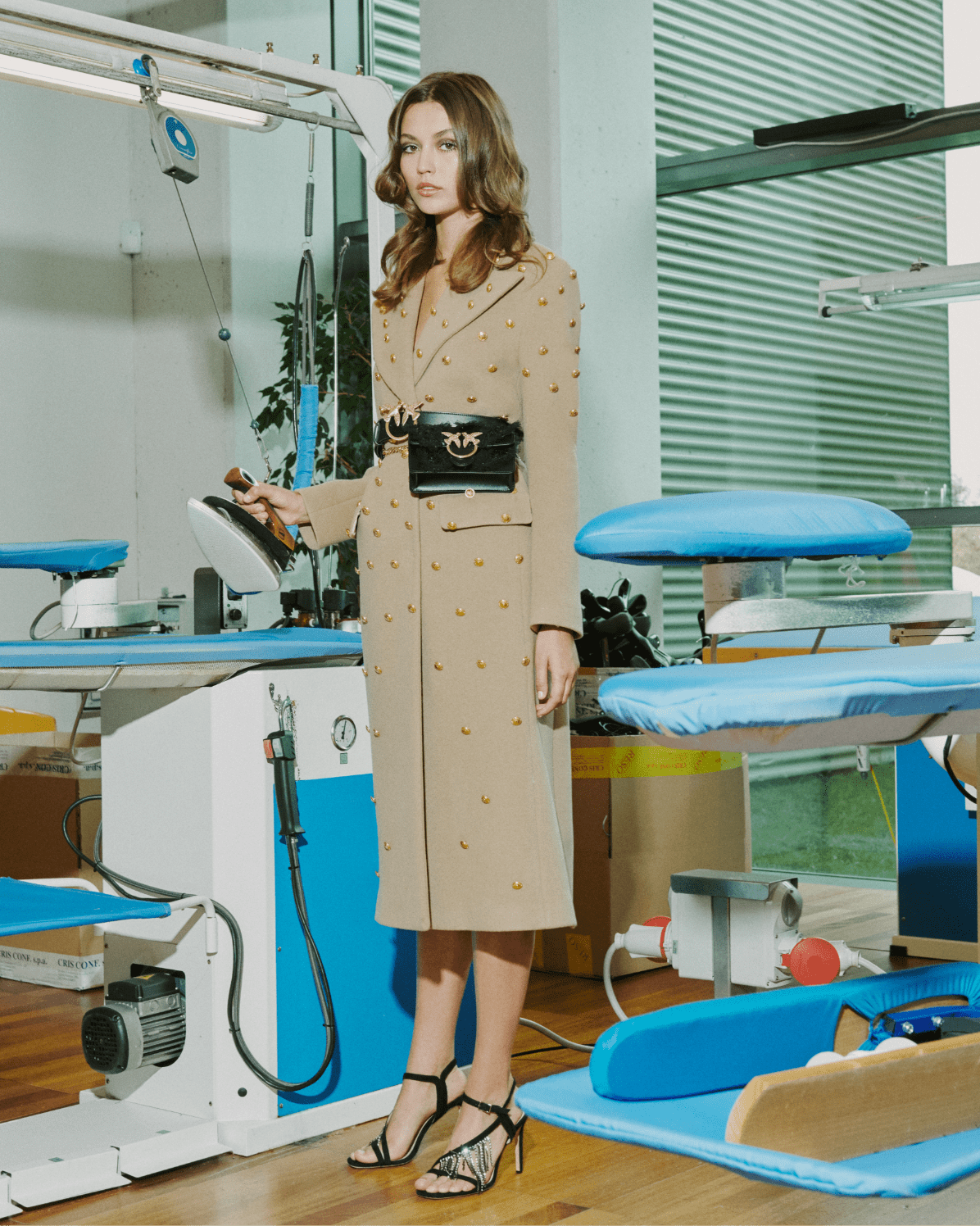 Each garment is truly unique. We certified their uniqueness through Blockchain and we documented their path one step after another. You can retrace the genesis of the purchased garment with your smartphone using the NFC chip built into the special tag. We want to give an even greener touch to it all with an extra tag in an unusual type of paper that sprouts if planted and watered!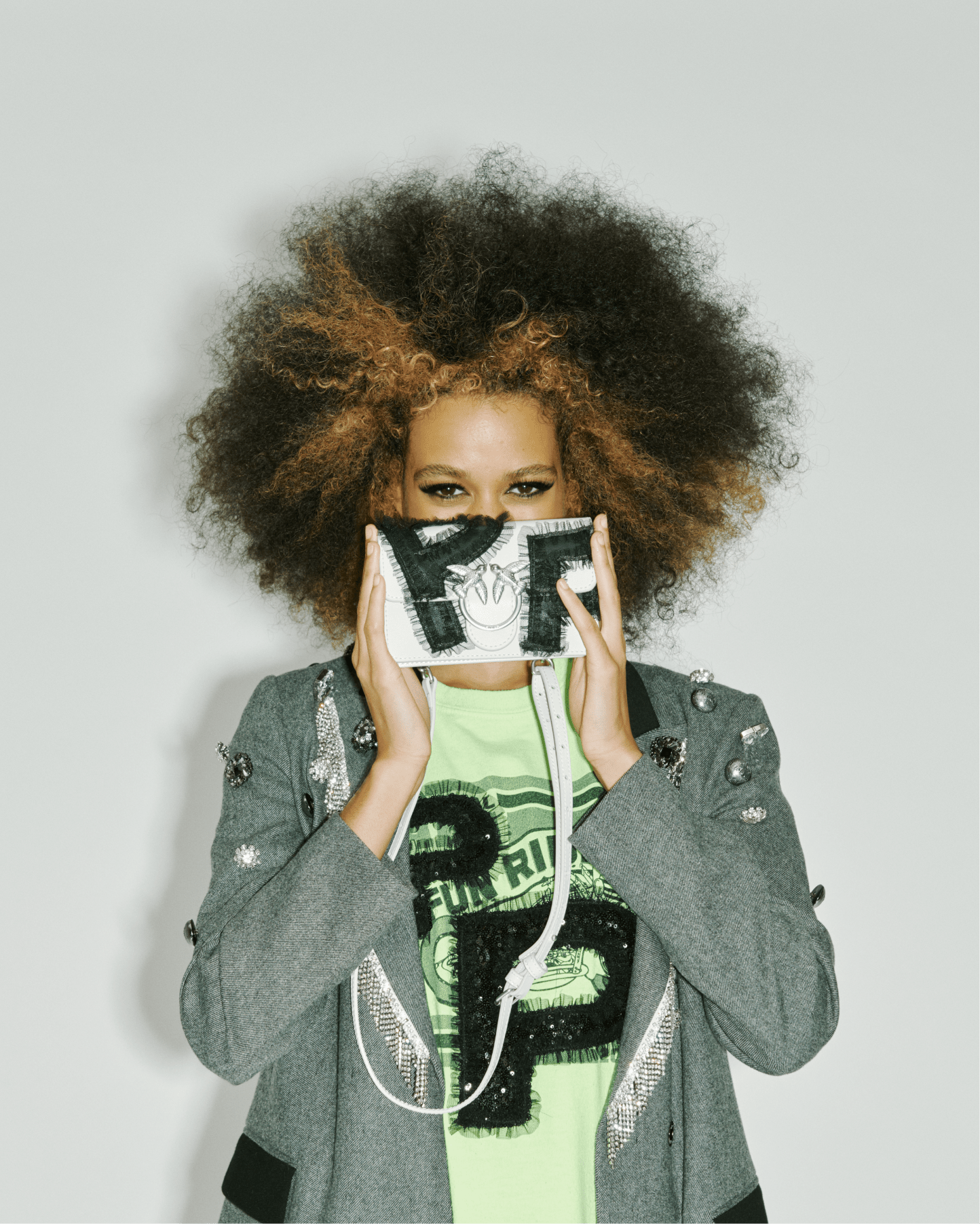 Our commitment to a more sustainable future is becoming increasingly tangible, and we are doing so by putting into action what we know how to do best: amaze!
by #PINKOTAKECARE