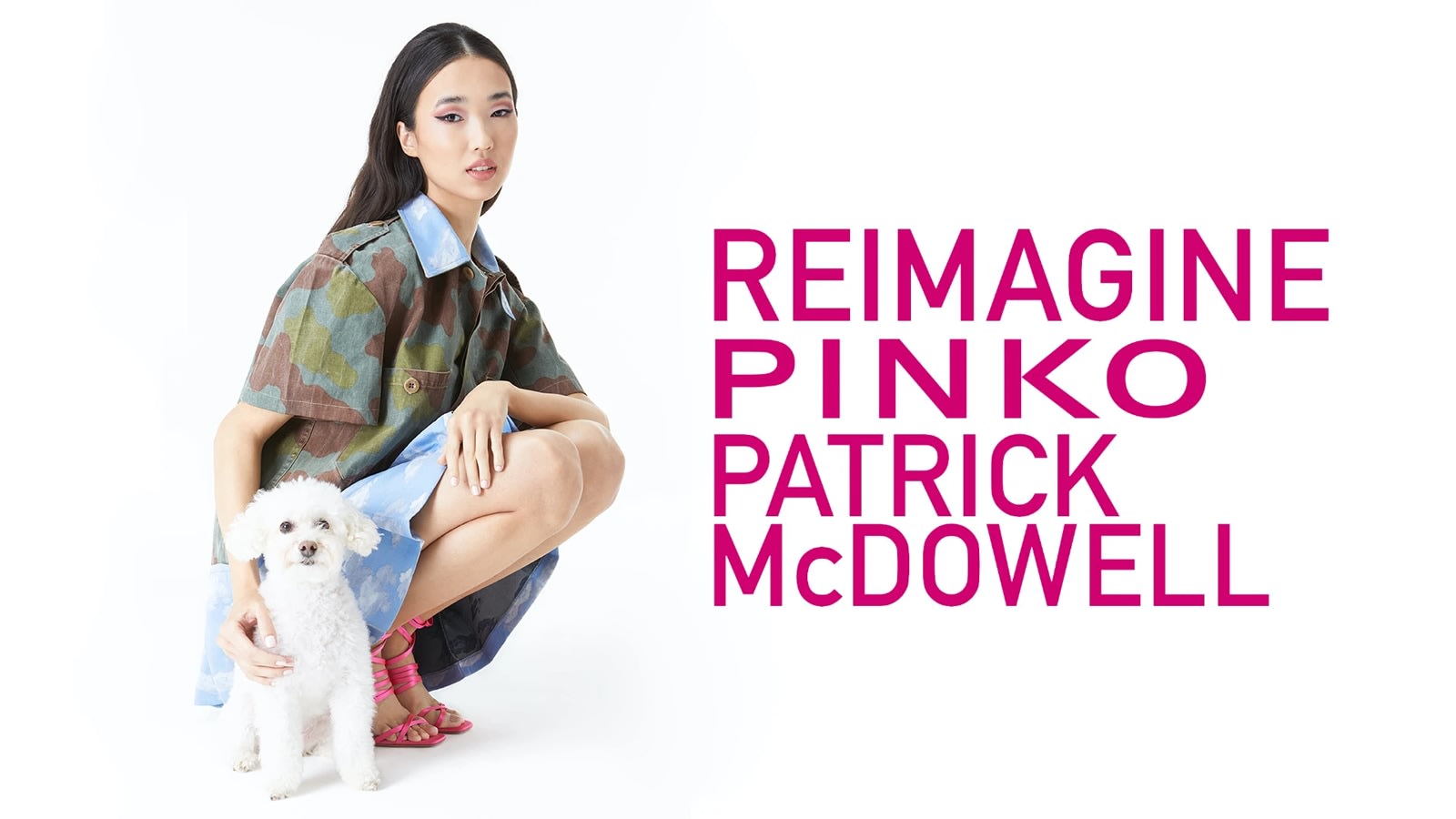 GREEN ORIENTED
ReImagine PINKO x Patrick McDowell
Upcycling and creativity.
Military vintage and PINKO deadstock.
Re-imagined by Patrick McDowell.

The REIMAGINE PINKO X Patrick McDowell capsule collection is back with a fresh second chapter for Spring Summer 2021, which continues to build and strengthen the path towards a circular and greener future for fashion. Through his natural creativity and upcycling expertise, Patrick uses his distinctive style and unique techniques to give each piece a new life.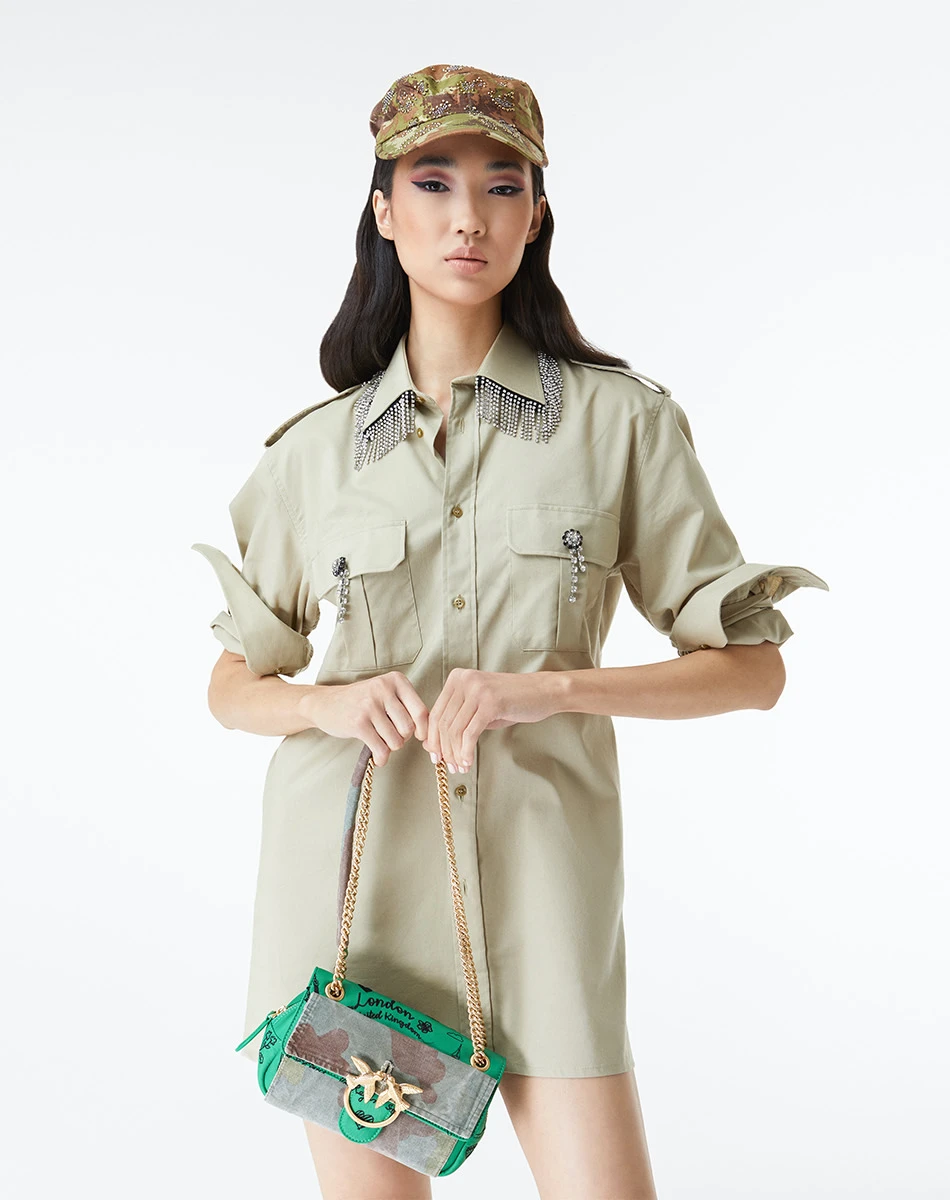 Vintage military garments from Italian, German and British army and navy's uniforms are deconstructed and reworked with a dreamy sky pattern, intricate crystal embroidery, grosgrain detailing and hand sewn crystal trim that creates a sophisticated glamour, with a utilitarian and humorous edge. Pieces and accessories from the PINKO archive get a bold, brave twist recovering deadstock camouflage fabric which was used to create military uniforms.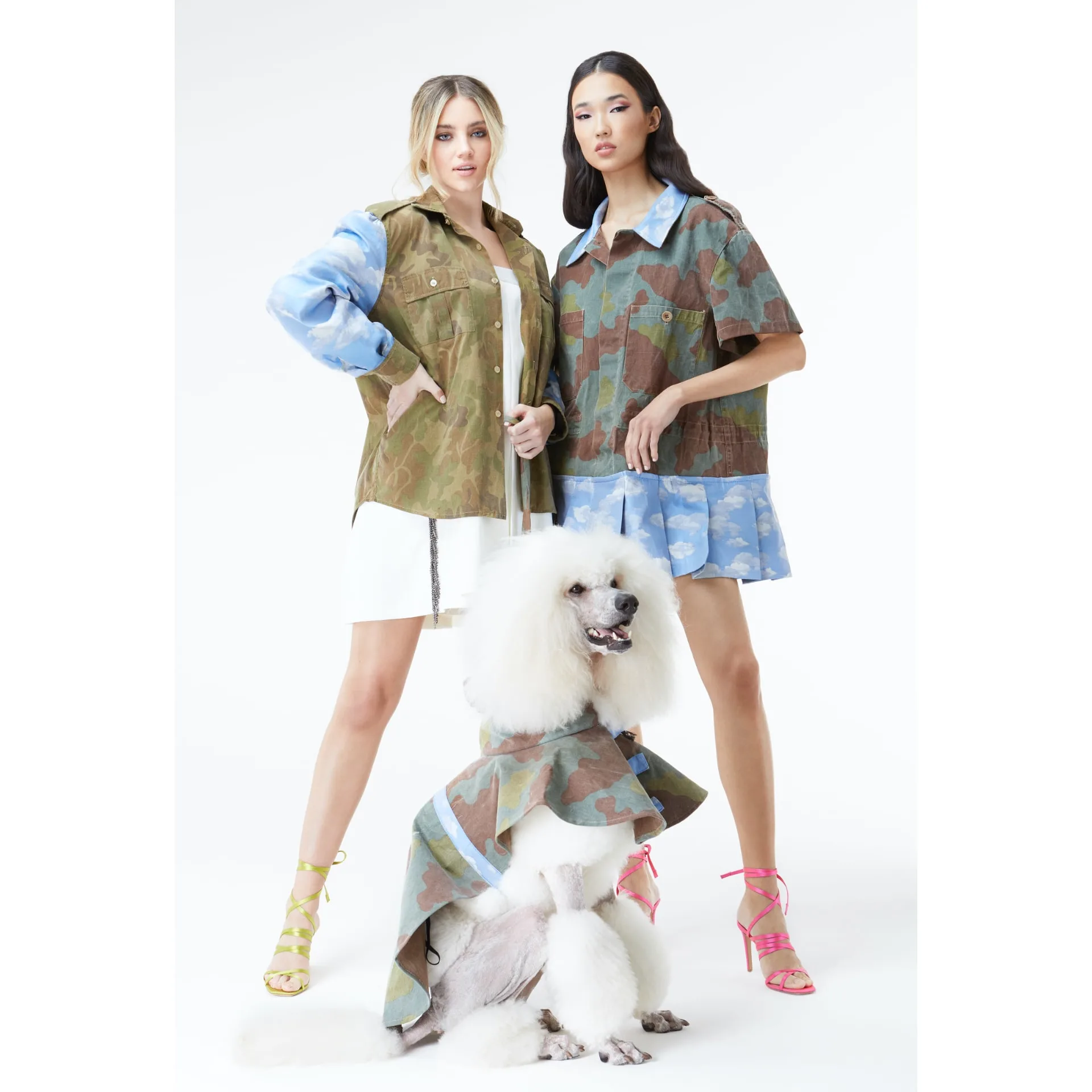 Make fashion, not war.