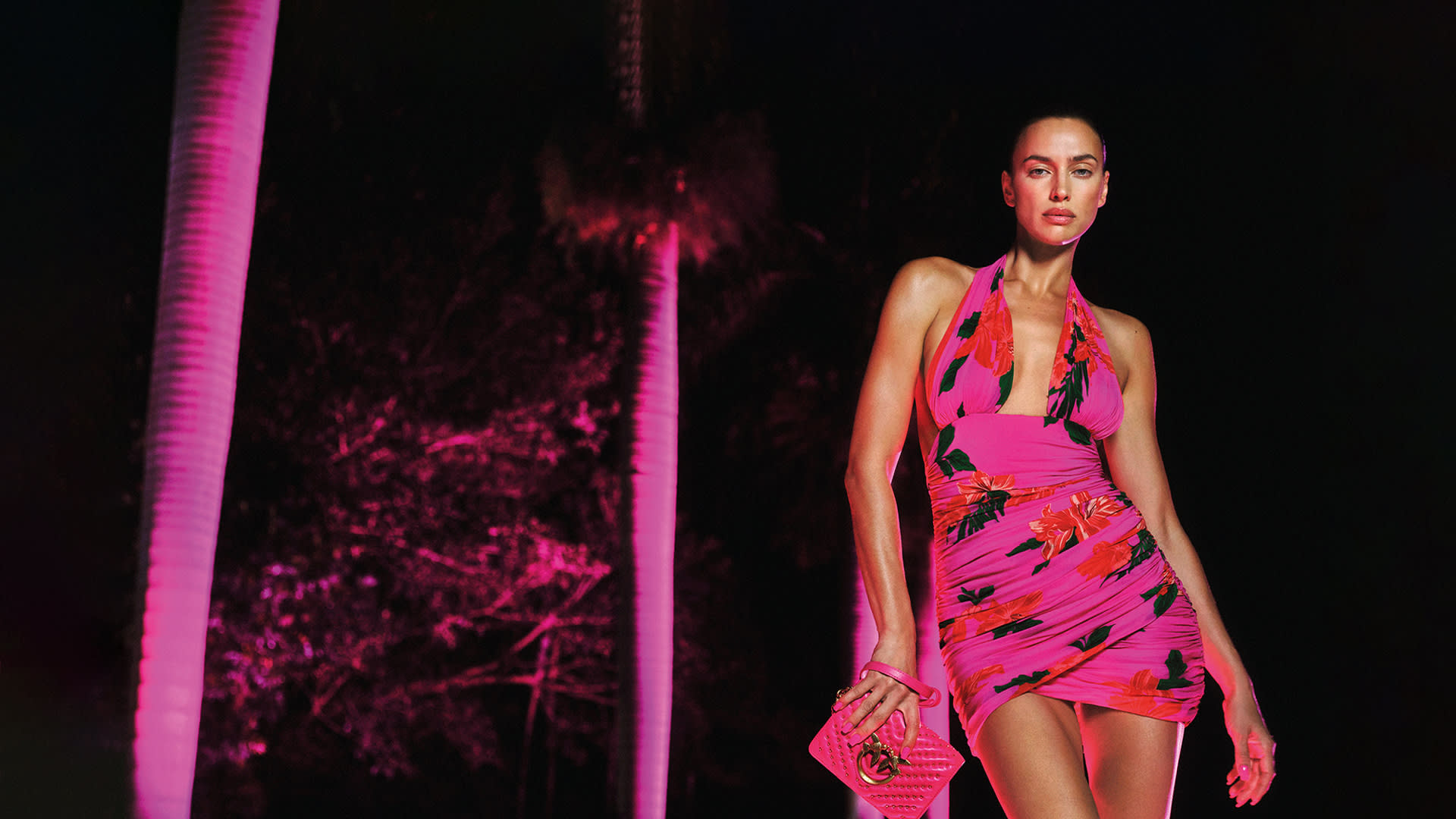 FASHION TALES
PINKO NEVERLAND
Spring/Summer 2023 campaign
Second star to the right and straight on 'til morning.
We never stop dreaming big, following unconventional paths and
maps... so we wanted to give it a try.
We followed the directions and here we are. We found it!
For the Spring/Summer 2023 campaign, we flew off on a journey
with happy thoughts in mind and a dash of magic made possible by the timeless
and unmistakably magnetic charm of Irina Shayk.
We landed on the warm, sandy shores of Neverland, a place where
anything is possible and where anything we can imagine can come true... even
having your entire body covered in rhinestones, sequins and, why not, tattoos.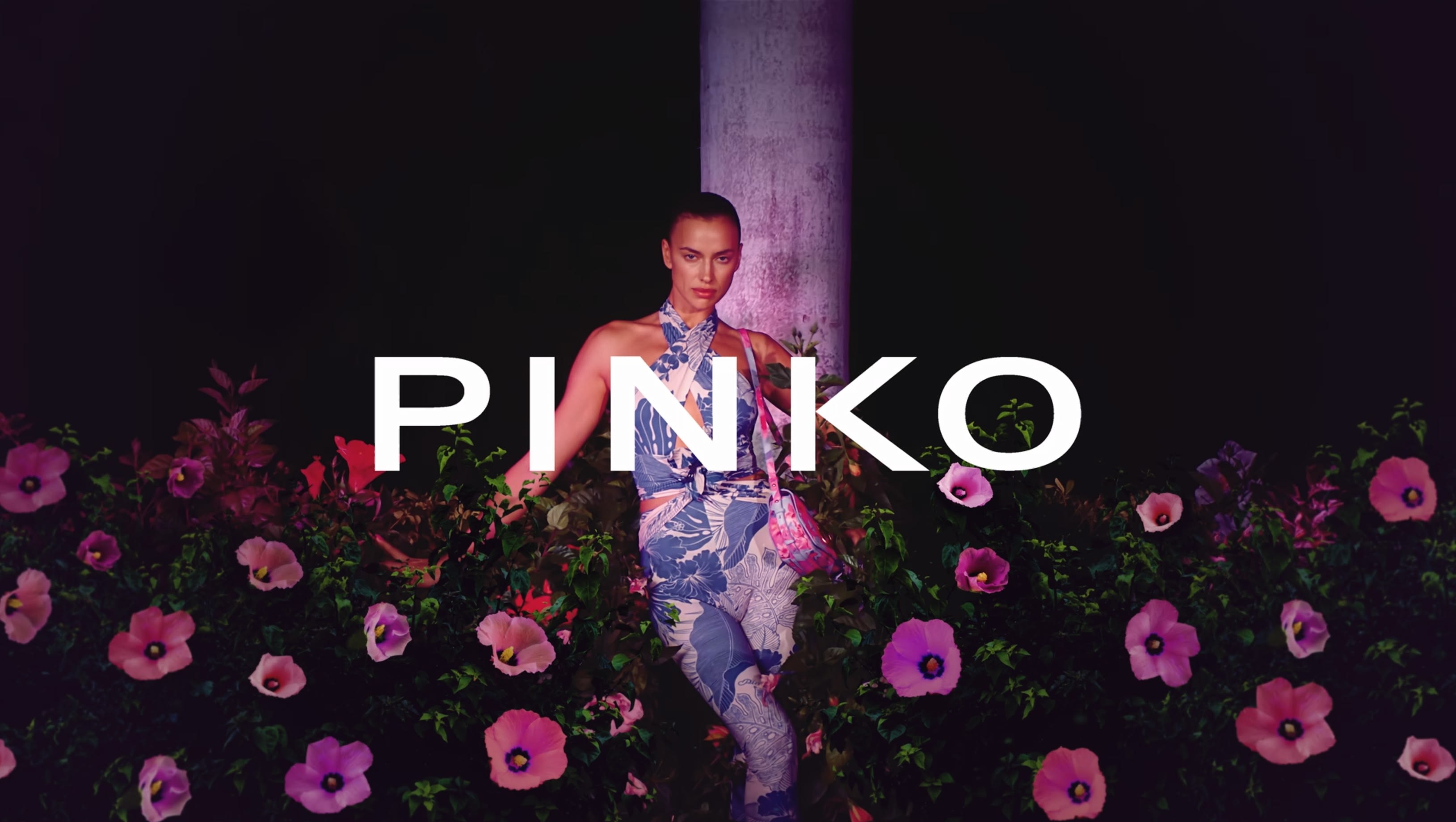 Sinuous jumpsuits that flow beautifully when worn, sweaters and slim-fitting leggings that feel like a second skin, and exquisite embroidery on light and transparent fabrics: empowering style that works better than fairy dust for all kinds of women, guaranteed.
Here in PINKO Neverland, anything can happen… flowers even bloom
at night! The sun sets and joyful, dream-worthy colours of hibiscus and
tropical flowers flourish on printed head-to-toe looks with sensual cut-outs
and twists that create slits and necklines.
Whether poolside, in the forest or at the beach, Love Bags exude
the magical atmosphere emanating from the collection's prints. The
scene-stealing Mini Love Bag Click, with its fresh and unprecedented hexagonal
shape, brings a new and totally original geometric edge to this beloved icon.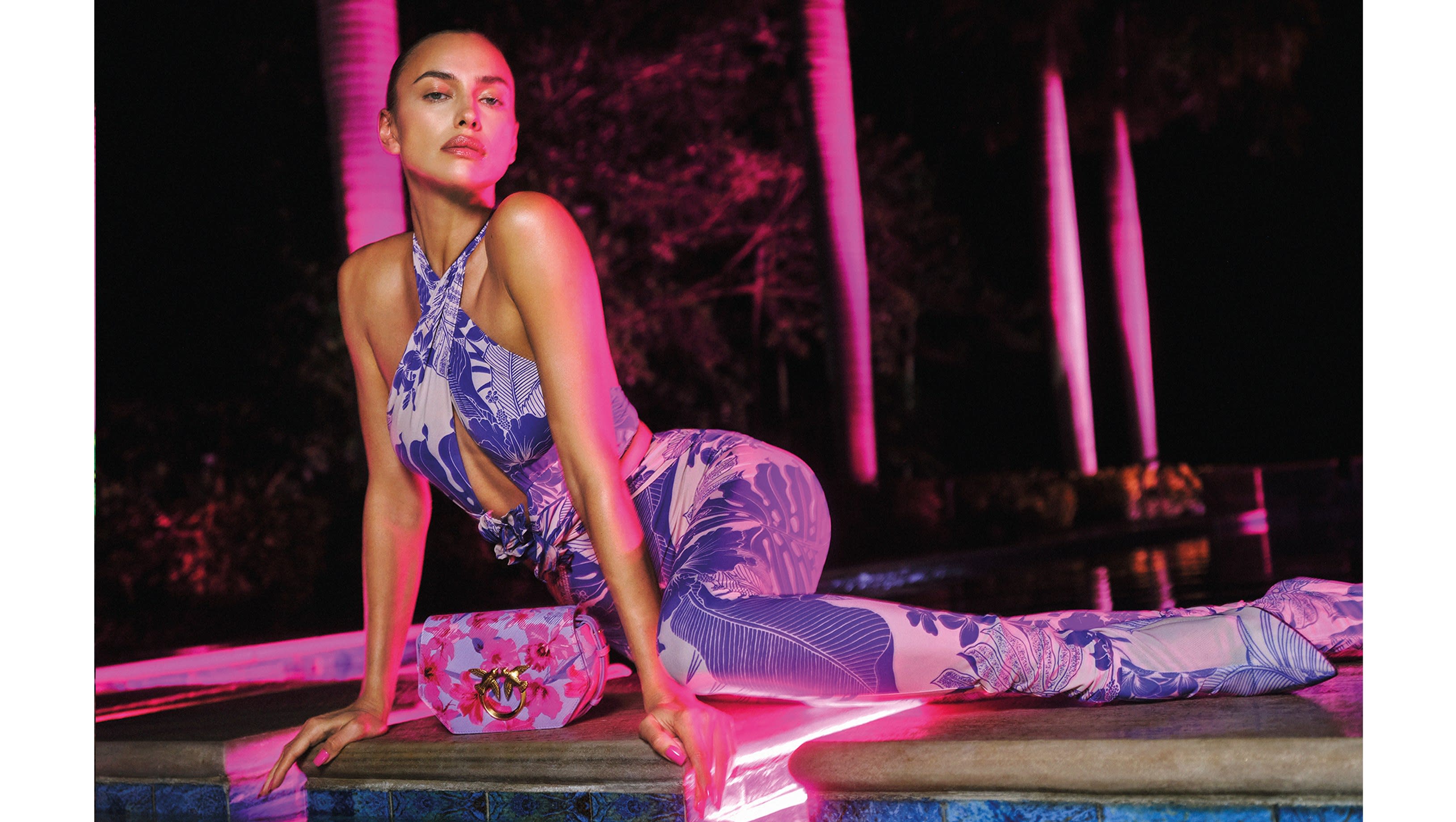 We still don't know if we'll stay here forever, or whether we'll ever find our way back if we leave.
All we know with absolute certainty is that we'll never stop
dreaming and will continue to feel unique and free, in constant pursuit of that
special magic.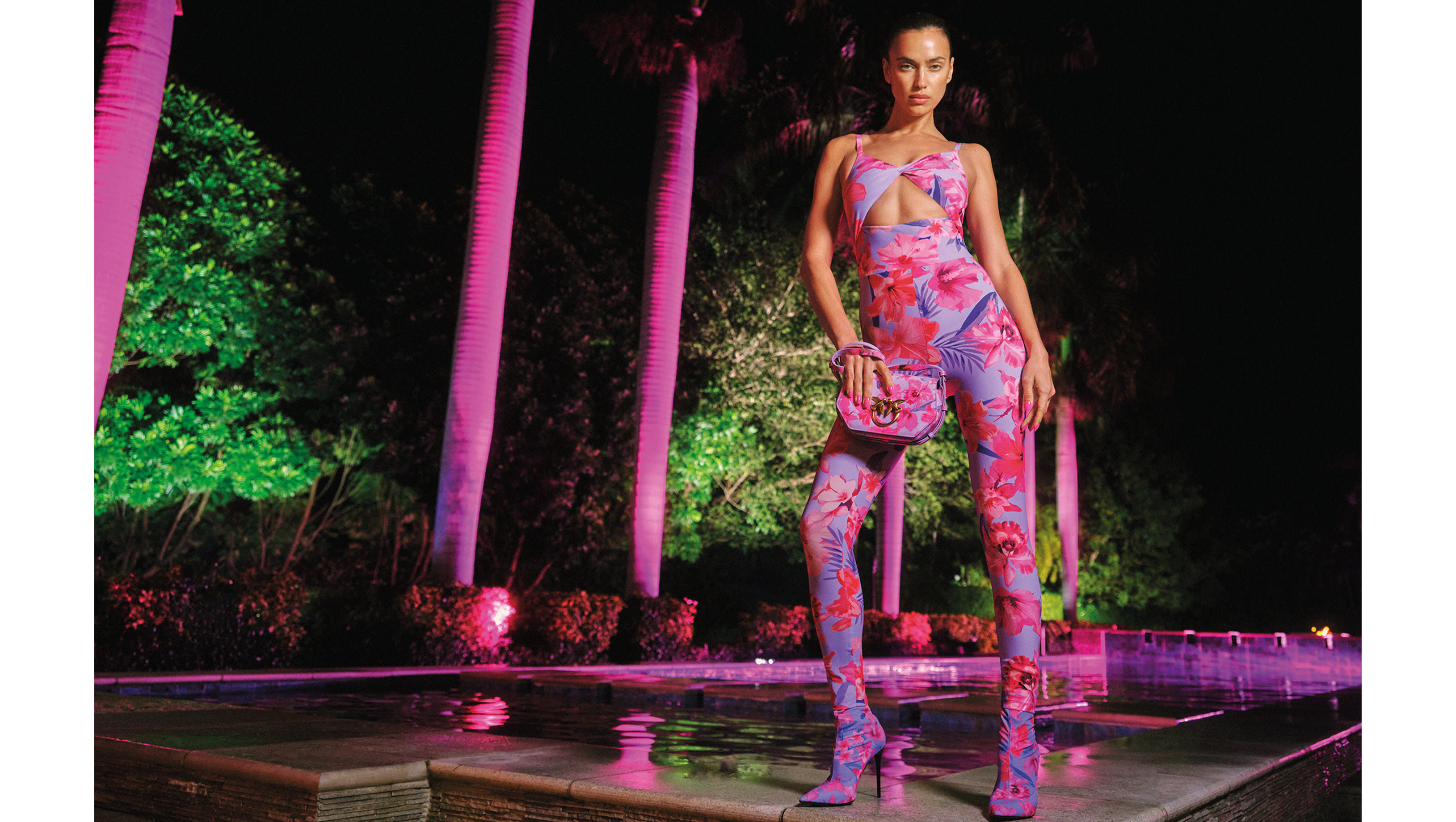 Art Direction: Riccardo Ruini
Photography: Brianna Capozzi
Styling: Vittoria Cerciello
Model: Irina Shayk