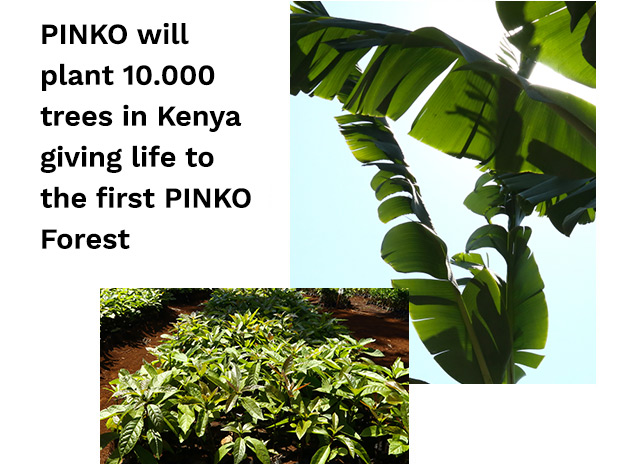 An invitation to believe and "go green",
to make a stand in favour of sustainability and do your bit for the planet by making a small gesture. Take part in helping the PINKO Forest grow:
an orchard that will be planted with around 10,000 fruit trees to help counter desertification in Kenya over 2018.
We are working with Treedom, the only website in the world that lets you plant a tree with a click of a mouse and then watch on-line as it grows. Come join us at PINKO and be an active part of an exciting environmental reclamation project.
How?  
Simply buy your #StartwithaTree t-shirt, either on-line or from one of our stores, register and get the code to access your reserved area where you will be able to see your tree planted and growing in the PINKO Forest.