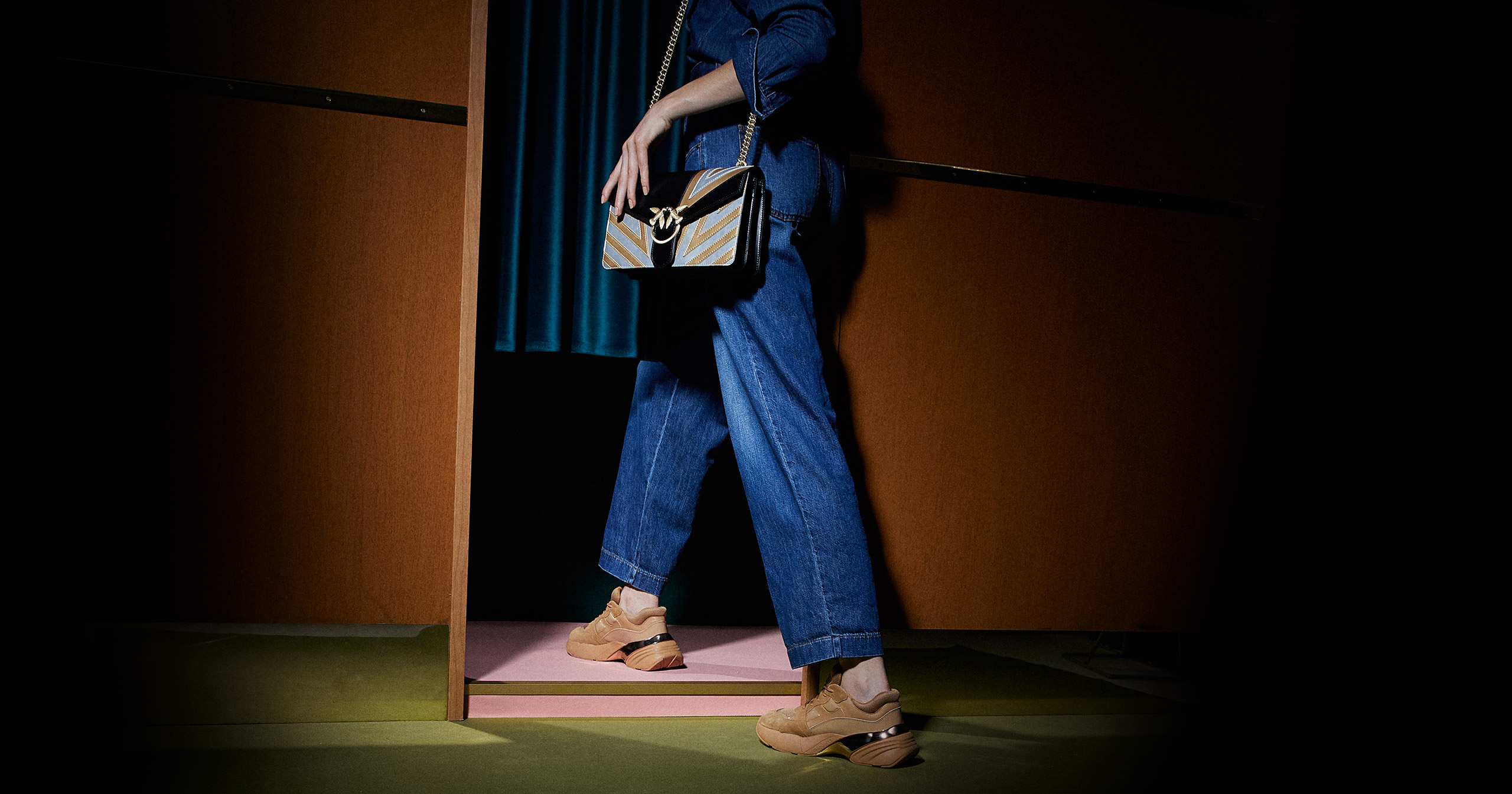 ONE CLICK FOR SNEAKERS
You're free to be whoever you are and become the woman you always wanted to be. What you wear should only follow you and enhance your distinctive features, putting your unique femininity in the spotlight. Sneakers included! The new Fall Winter 2019-2020 sneakers capsule collection has been designed to perfectly suit your personality, whatever it is.
We invite you to take a peek inside the PINKO box. Please come in, sit down and reveal your style. It takes only one click for the box to reveal which kind of sneakers suits you best! Fancy a try?
THE PARTY CRASHER
You're the real life of the party and you absolutely can't go without a little glitter. The Silver Sneakers are the perfect match to make you dance all night long.
THE FASHION LOVER
A true trendsetter, always traveling with your camera to immortalize all of your looks. The light blue shade of the Sky Sneakers is the extra touch of style you were looking for!
THE SPORTILICIOUS
Always on-the-move and with a deep crush on activewear - in a glamorous vein, of course! Add the wild rhythm and spotted pattern of the Safari Sneakers.
THE STREETSTYLER
There's only one word and only one texture in your closet - and that's denim. There's nothing more urban than the super cool cool shade of the Caramel Sneakers!