The intergalactic journey of PINKO is not stopping, and is evolving for Fall Winter 2019-2020 by exploring a new dimension of totally brand-new elegance with a capsule collection dedicated to a glam and elevated style.
Planet PINKO is made up of special pieces, where the silhouettes are flowing, sophisticated and classier, with feminine necklines, midi lengths and narrow shoulder straps. Nebulas, galaxies and constellations are printed on supple and glossy materials such as satin in a high impact though discrete placed pattern. The PINKO woman flaunts all of her character and eclecticism by wearing the Planet PINKO for grand occasions, carrying with them all of the mystery, as well as irony and the unexpected effect of an original and not common print.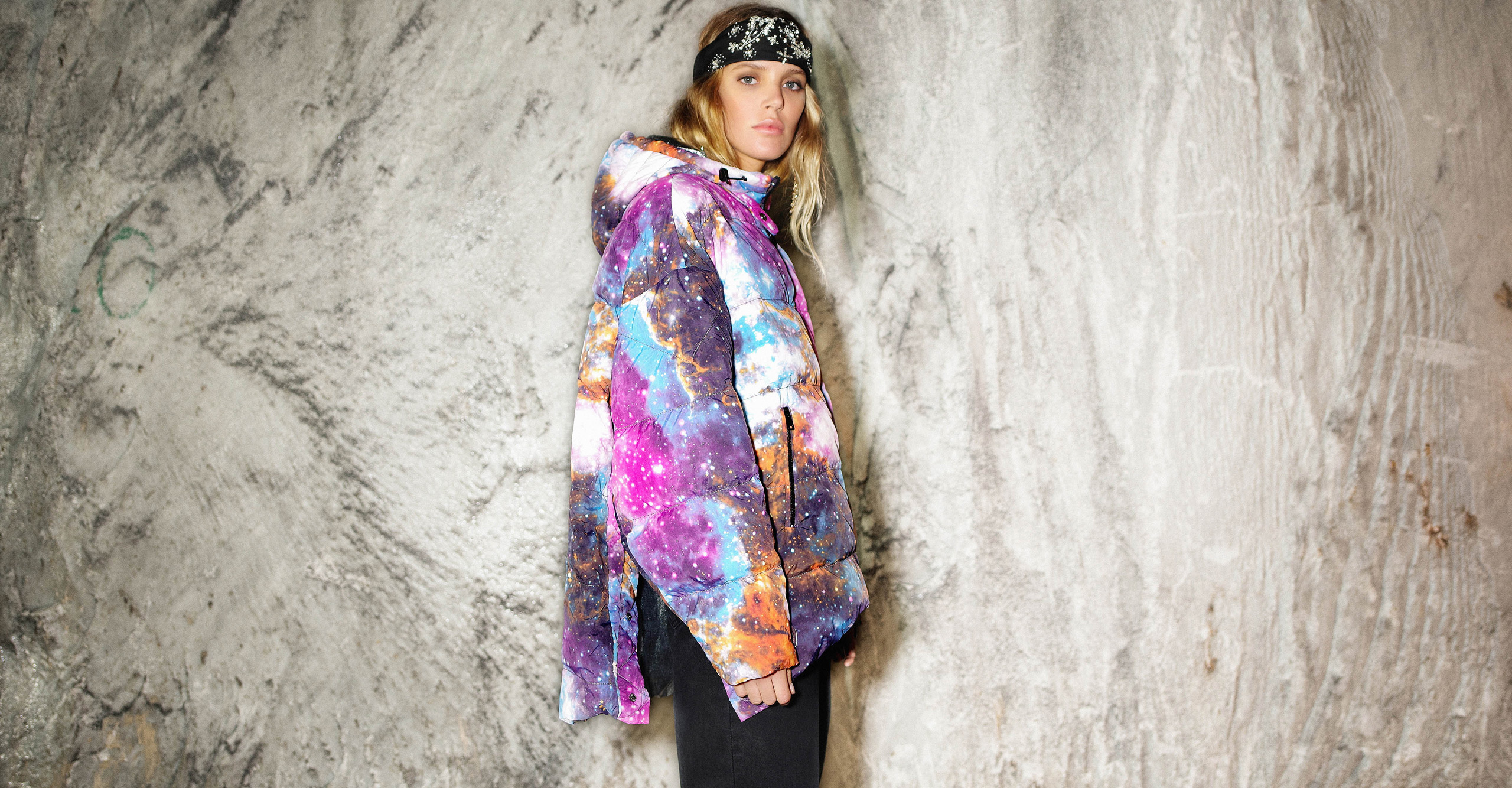 The new night colours of the capsule collection are matched with the printed statement T-shirts with special effects, like the metallic finish on the rib knit pullover that illuminates the outfit.
The sparkle factor is a must-have of the PINKO style which is never to be lacking, as for the lining of the oversize down jacket: galaxy print on the outside, mirror effect silver inside.