The special project in collaboration with Lucia Heffernan is all about the greenest side of PINKO, which continues down its path to a more sustainable fashion, making it even clearer and more tangible with the new Love Bag Puff Recycled.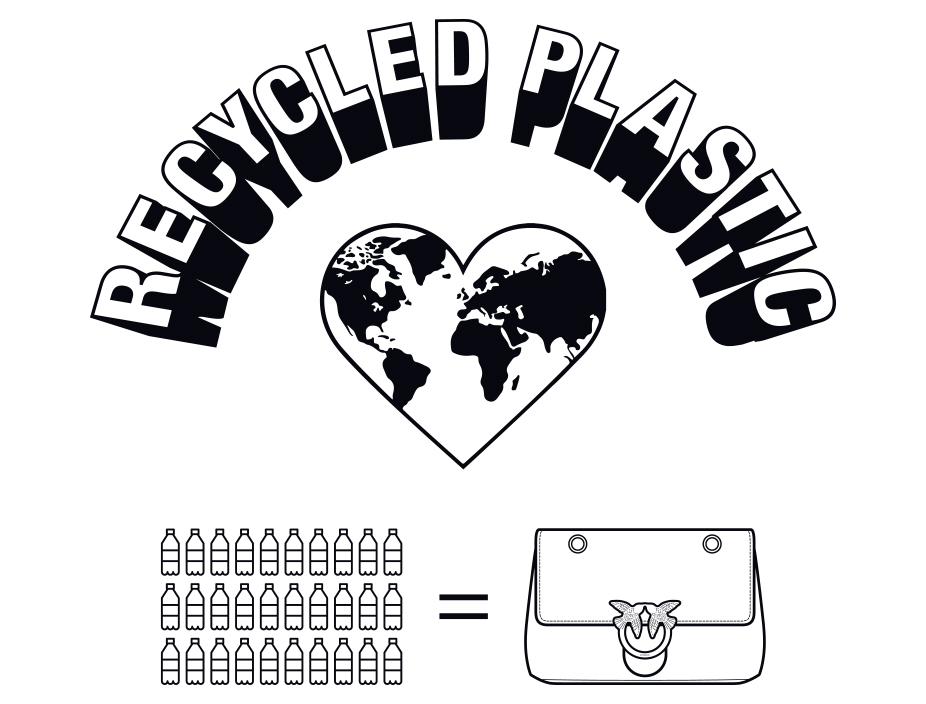 The bag unites the sophisticated and soft silhouette of the Puff edition with recycled canvas, an innovative eco-friendly fabric obtained from the recovery and recycling of plastic bottles, made even more special printed with the illustrations of the Lucia Heffernan for PINKO project.
ANIMAL INSTINCT
7 modern tales for modern women
Once upon a time… PINKO and American artist Lucia Heffernan created a fantastic collaboration inspired by their love for life, animals, and a better, greener world. From this celebration of love for nature, a special capsule collection is born thanks to Caterina Negra designs and Lucia Heffernan famous paintings, featuring the iconic animals embodying PINKO women values.
Please welcome the main characters of this new, imaginary adventure! Each of them has something to teach you!
Written by PINKO
Illustrated by Lucia Heffernan
"Never give up on your freedom.
Always be glamorous and independent!"
Femininity is your ace in the hole and your key to freedom. Be the woman you always dreamt to be.
"It doesn't matter who your spirit animal is.
Once you found it, follow its lead!"
Stubborn yet sweet, a PINKO woman never cares for judgements. Even when some choices might be unexpected, she always follows her heart.
"Beware of the wolf!"
No fear baby, no one can tell you what to do! Always believe in yourself and don't let anyone obstruct your way.
"You are unique, always fight for your (wildest) dreams!"
There's nobody like you, so take your distinctive features and make them stand out!
"You are the best setter of your life: let's play the match!"
Life is a game, and a PINKO woman always knows how to set. Loft the ball high and get ready to spike!
"Your body is your language"
Sometimes words aren't needed. A PINKO woman can definitely speak out loud with her attitude… and with her look!
"Don't be shy!"
Spending hours to pick the perfect dress for your date? Forget it! Some (bunny) will love you anyway!