"All that glitters ain't gold. But, certainly, all that glitters and shines is always PINKO."
Martha Hunt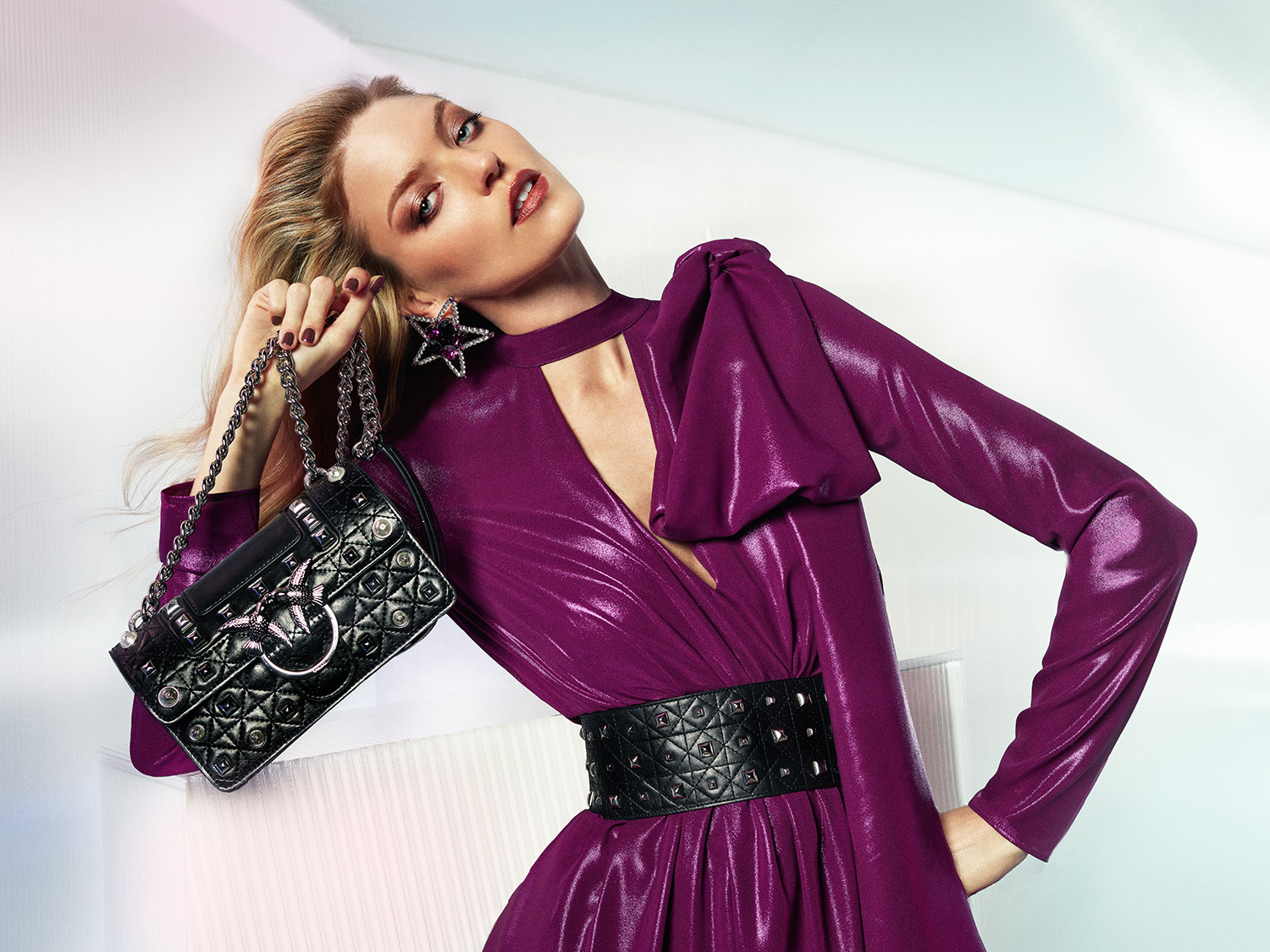 The original style inherent in the brand's DNA continues its evolution and reinterpretation in the new Spring Summer 2019 campaign, reinventing the standards of contemporary femininity. Research into the roots and origins continues, to bring to light a style that is always new for an instinctive personality, a spontaneous sensuality, animated by ultra-glamour appeal.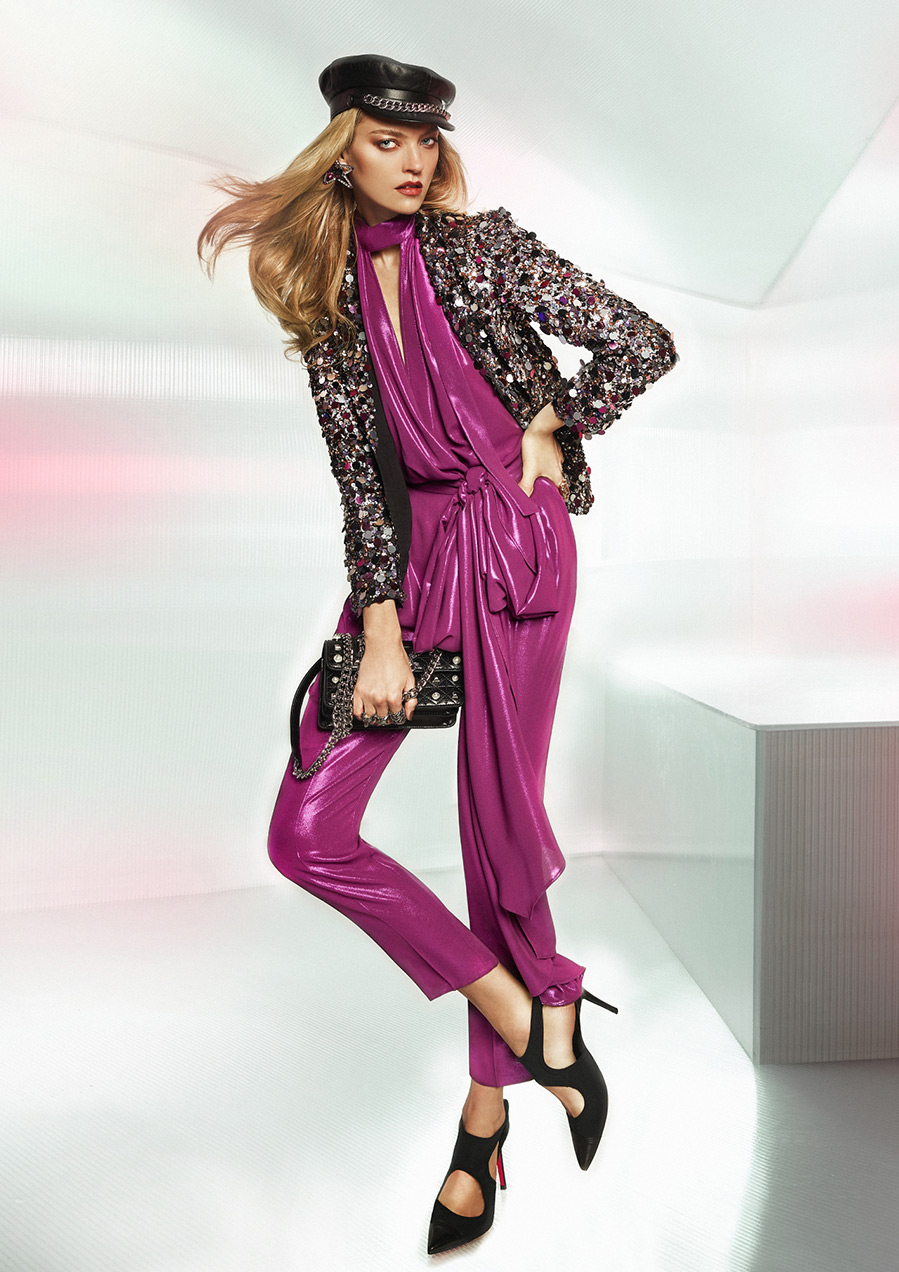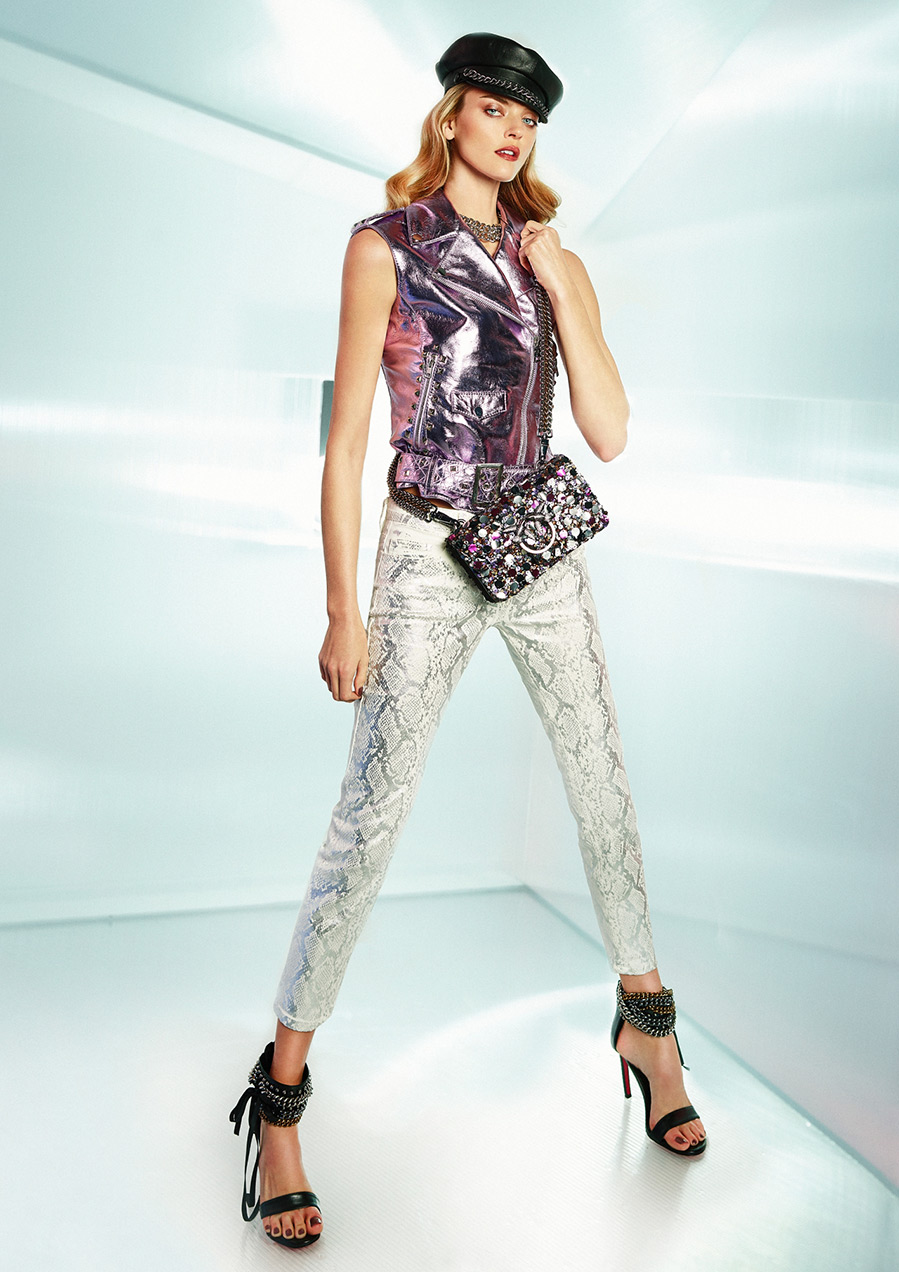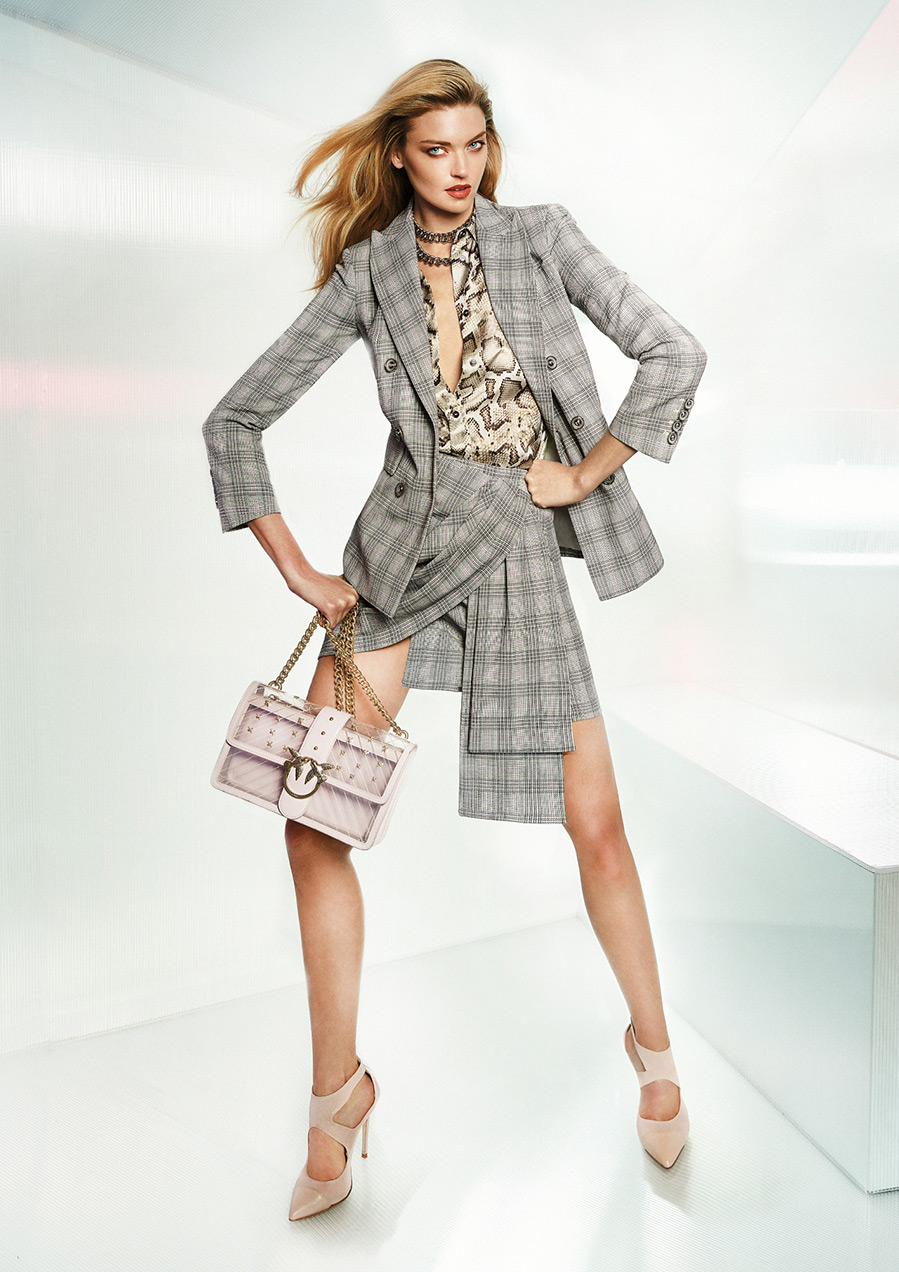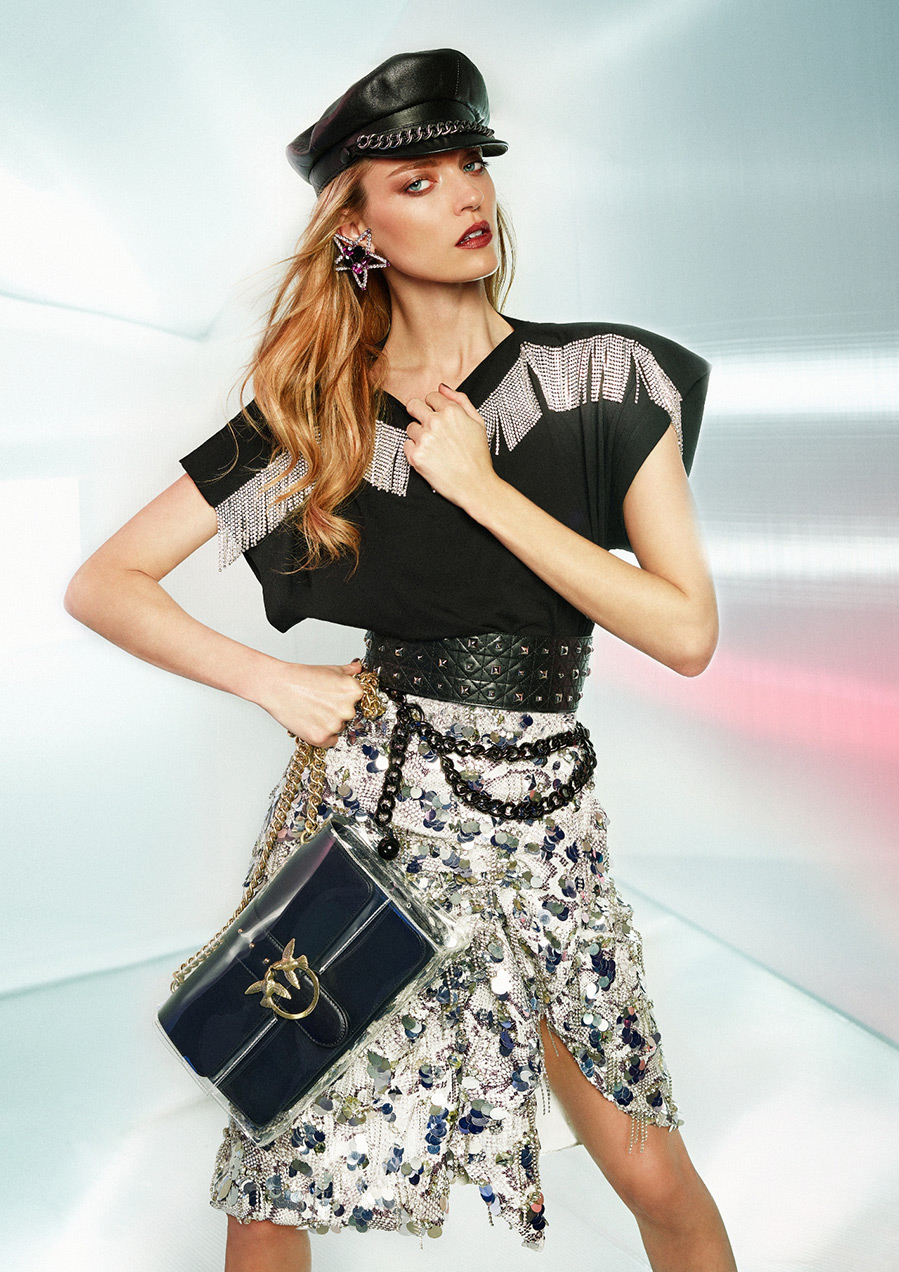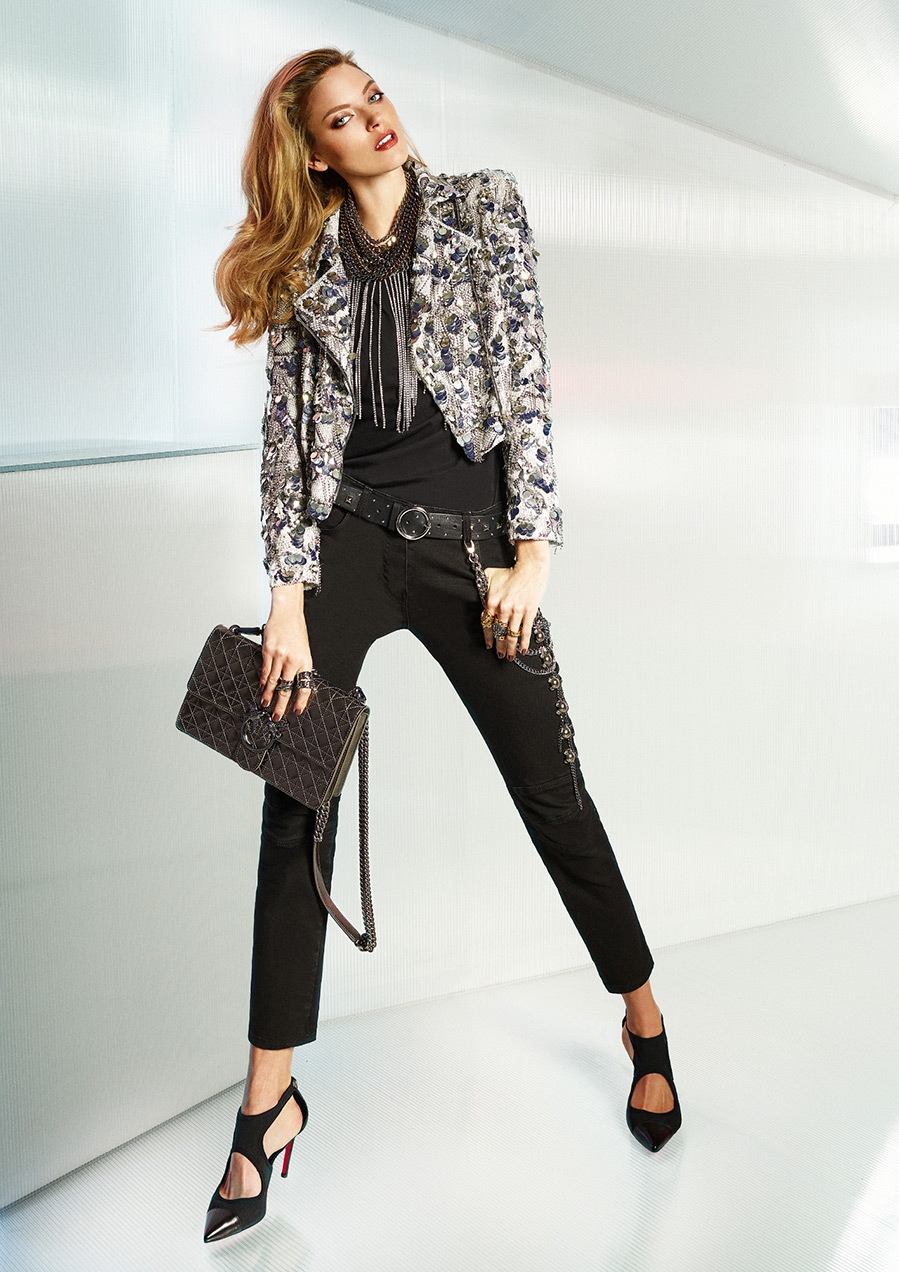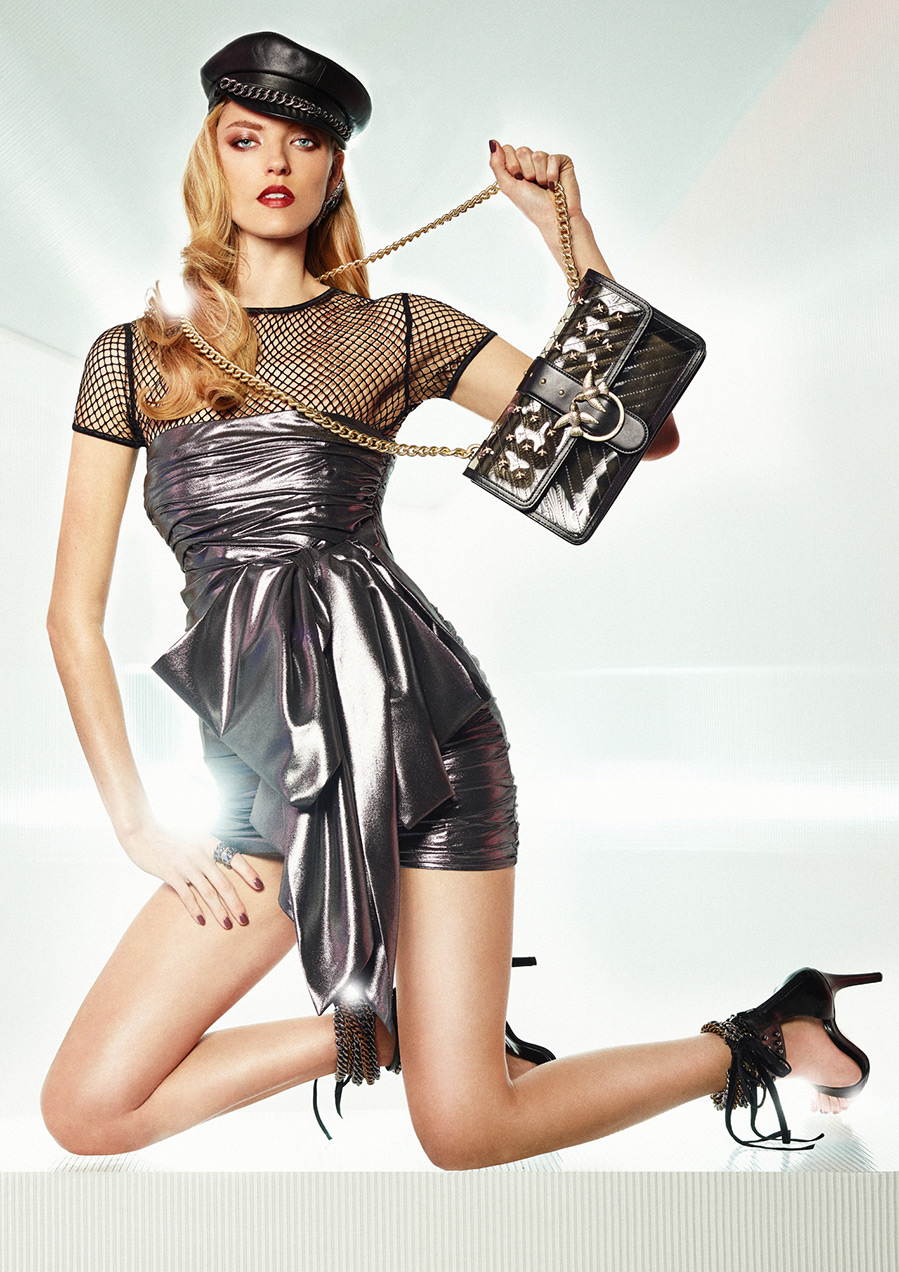 She is determined and curious, she believes in kindness and that the only way to highlight what she wears is to wear it with total ease and self-confidence. Martha Hunt is the perfect representation of the PINKO woman in the Spring Summer 2019 campaign: an allusion to the '80s beauty of glam-rock icon Jerry Hall. Martha's personality intertwines naturally with the new PINKO collection: feminine, sensual, unexpected, always self-confident and with a gaze straight toward the future. The Spring Summer 2019 season presents an eclectic, sophisticated wardrobe, made up of garments to wear with ease and to mix boldly, iconic pieces for a woman with an instinctive and spontaneous elegance.
The PINKO woman reveals herself in all her femininity, highlighting her rock&roll soul, with the dresses for evenings out. A disco fever atmosphere where nocturnal shades encounter laminated effects, the eye-catching sparkle of shimmering fringe, the alluring sensuality of the dresses with incorporated choker, and the sequins, the indispensable key element of PINKO's DNA, become even more special, three-dimensional and dazzling, illuminating the entire outfit. From glitter effects and lamé to a new tropical exoticism featuring the snake pattern that grabs the attention in a more feminine key with lace inserts and combat, military-inspired silhouettes. The PINKO Shoes To Rock sneakers get a new skin as well, with neon hues and reptile print inserts.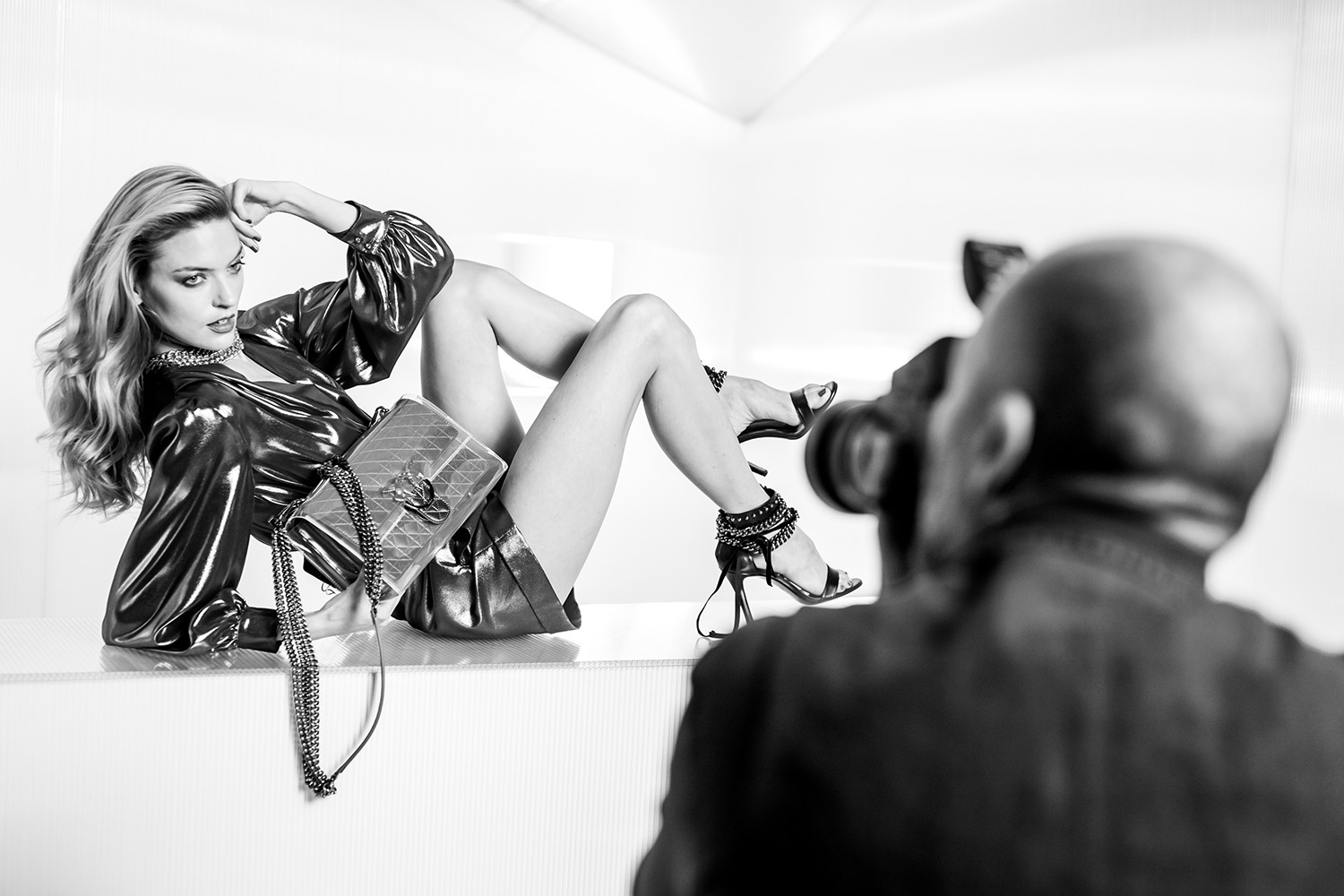 It's impossible not to love it. The Love Bag, the PINKO woman's unfailing companion is once again adorned with studs, matelassé effects, transparencies and sequins, and also with the glossy and fluorescent flashes of the Cover in Love, which gives it a contemporary touch.