A BAG TO LOVE
Created in 2016 as a PINKO declaration of love for everything beautiful, indispensable and everything that sets you apart. An instantly recognisable icon bag thanks to the elegant chain shoulder strap, its square and effortless lines, and especially for the buckle which looks like two little birds that meet to close a circle: the Love Birds Monogram is the signature detail of every Love Bag.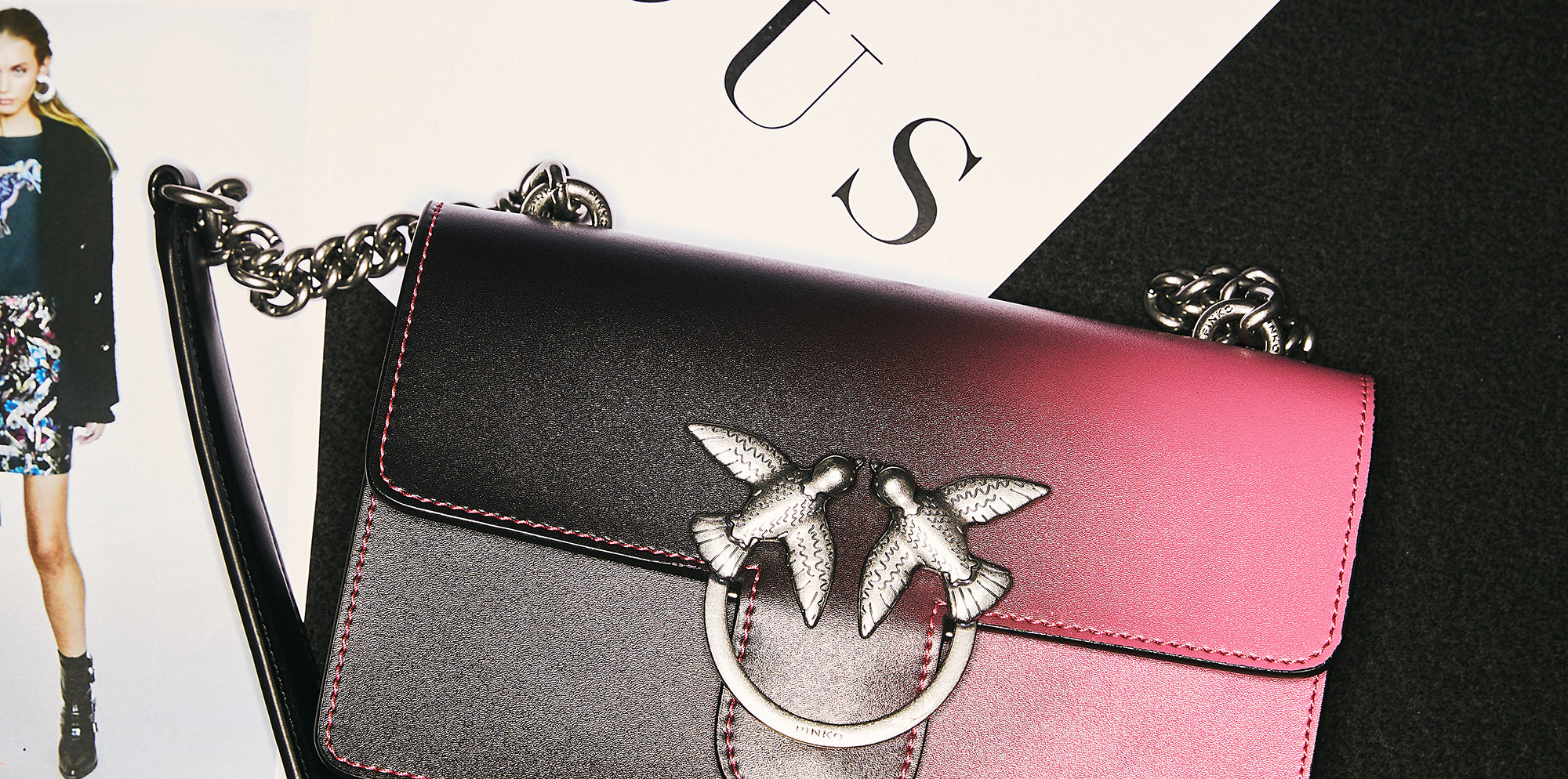 "SWALLOW BAG" / 燕子包
The birds in the Love Birds Monogram symbolize the purest of love and freedom, strength and lightness that distinguish the feminine universe that PINKO celebrates. Because of the peculiar shape of its metal buckle, the Love Bag is also known in China as the "Swallow Bag".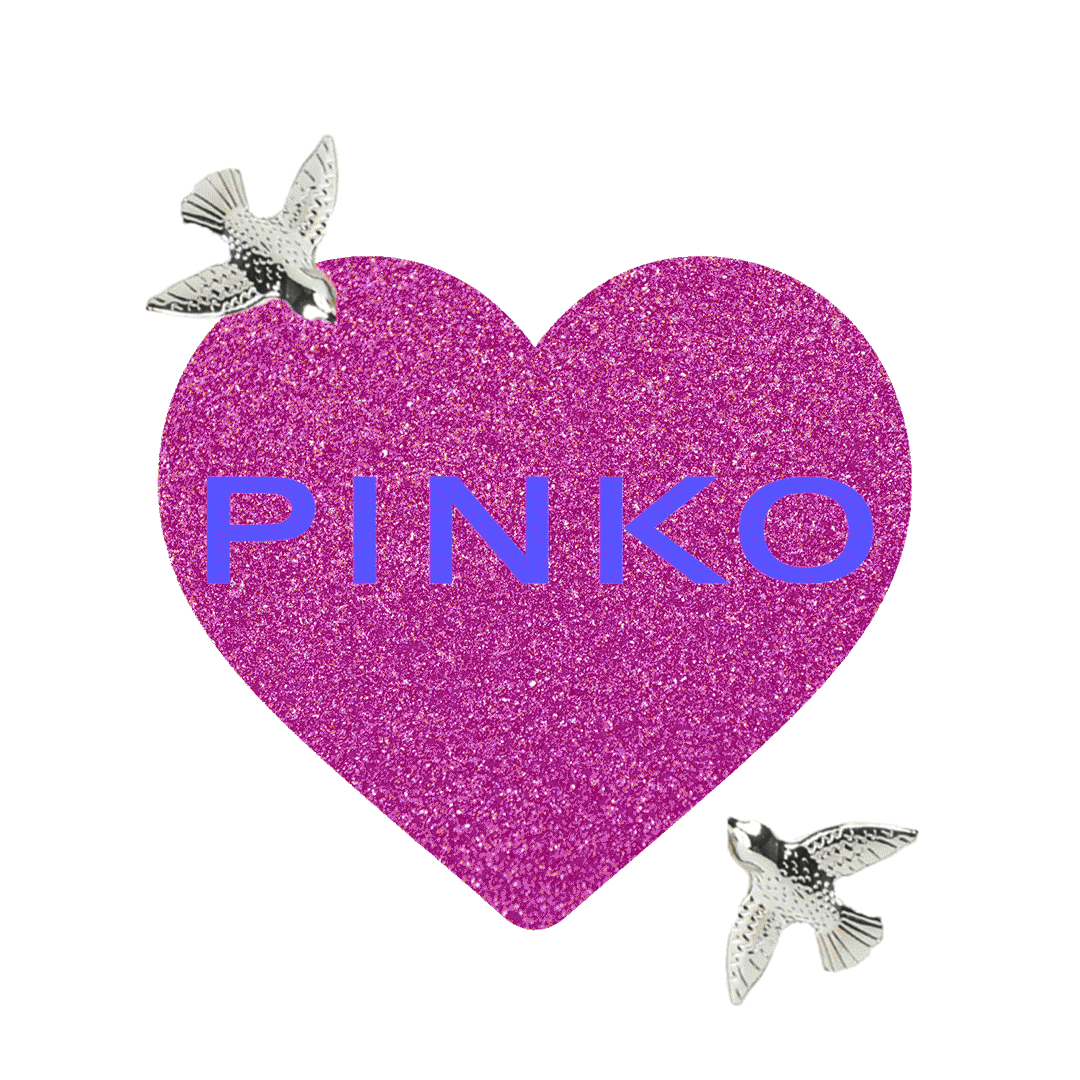 The swallow has a very special meaning in Chinese culture. As a messenger of spring and happiness, the arrival of swallows is warmly welcomed and signifies good luck for the household, as the traditional housing's high roofs offer ideal nesting places. Nobody will never disturb them, because it's believed that swallows will bring luck to the family.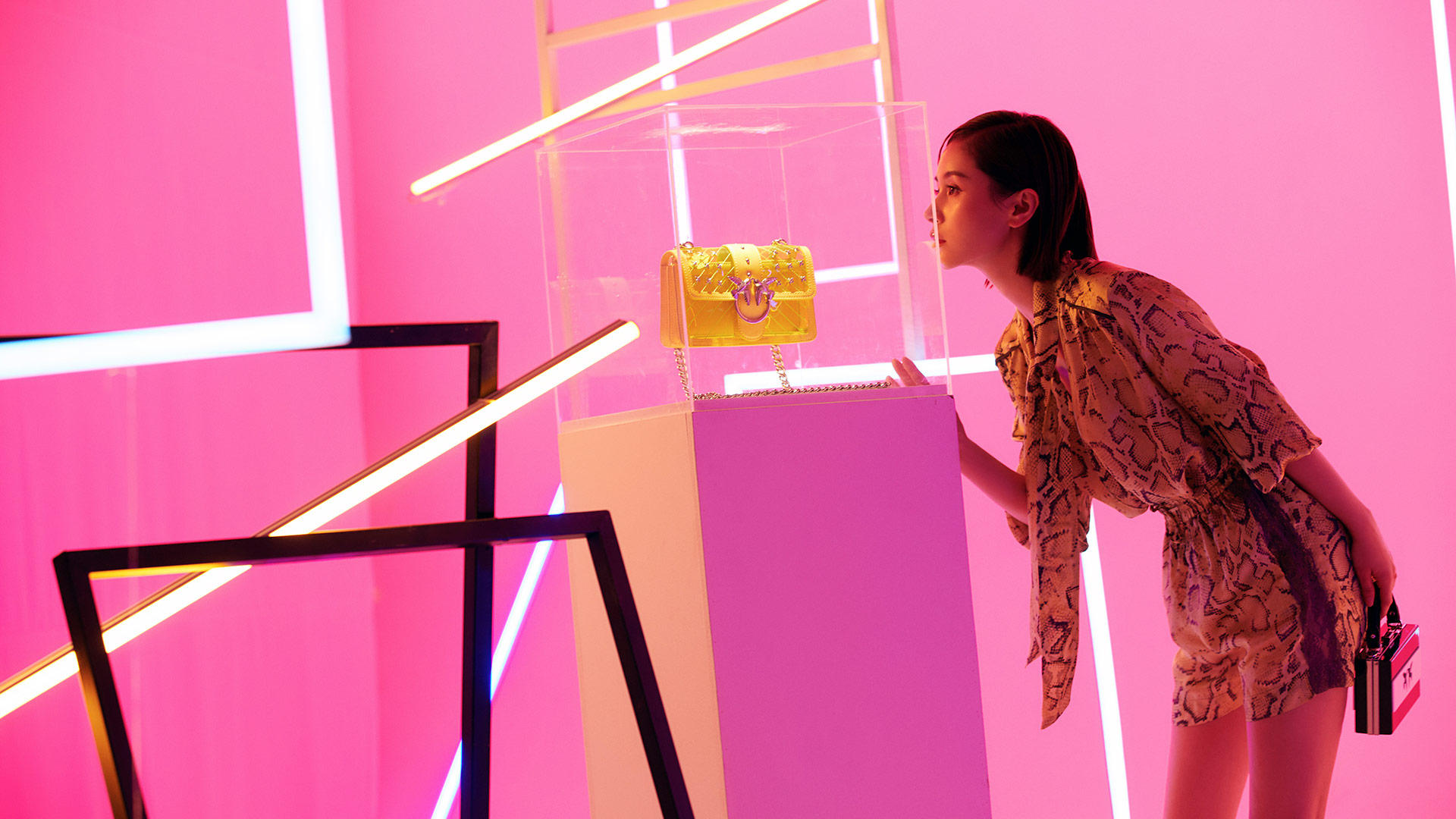 LOVE FAMILY
Classic, Mini, the Big Soft version, the backpack, the briefcase, the Love Bag reveals its transformist and versatile nature, always adding new designs to the family. For Autumn-Winter 2019-2020, the Love Bag shape becomes rounder, making it softer and with an urban-cool attitude in the Round Love Bag model, which can be worn through any moment of the day. But the toy bags are the true trend of the season, perfect for just about holding a smartphone: the Baby Love Bag can be worn with a shoulder strap or as a pouch, on its own or together just like in the most assertive street style looks.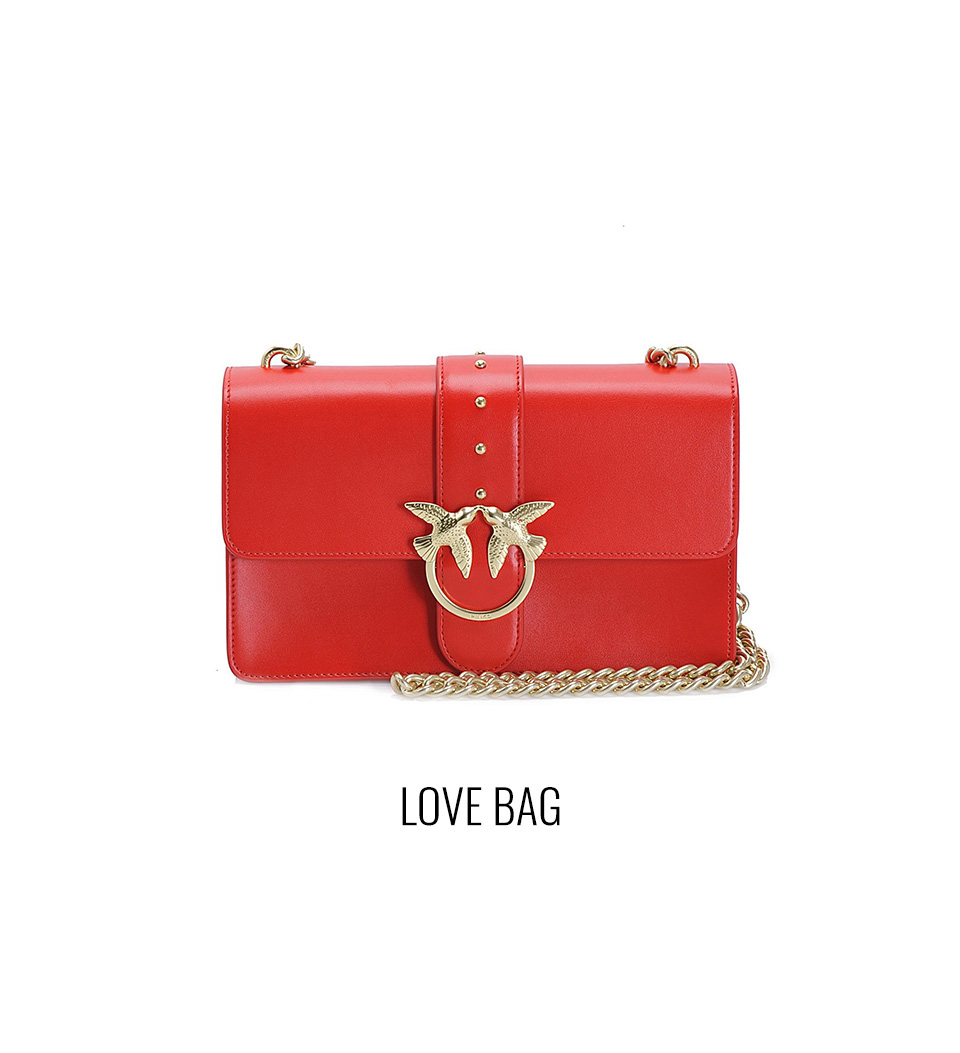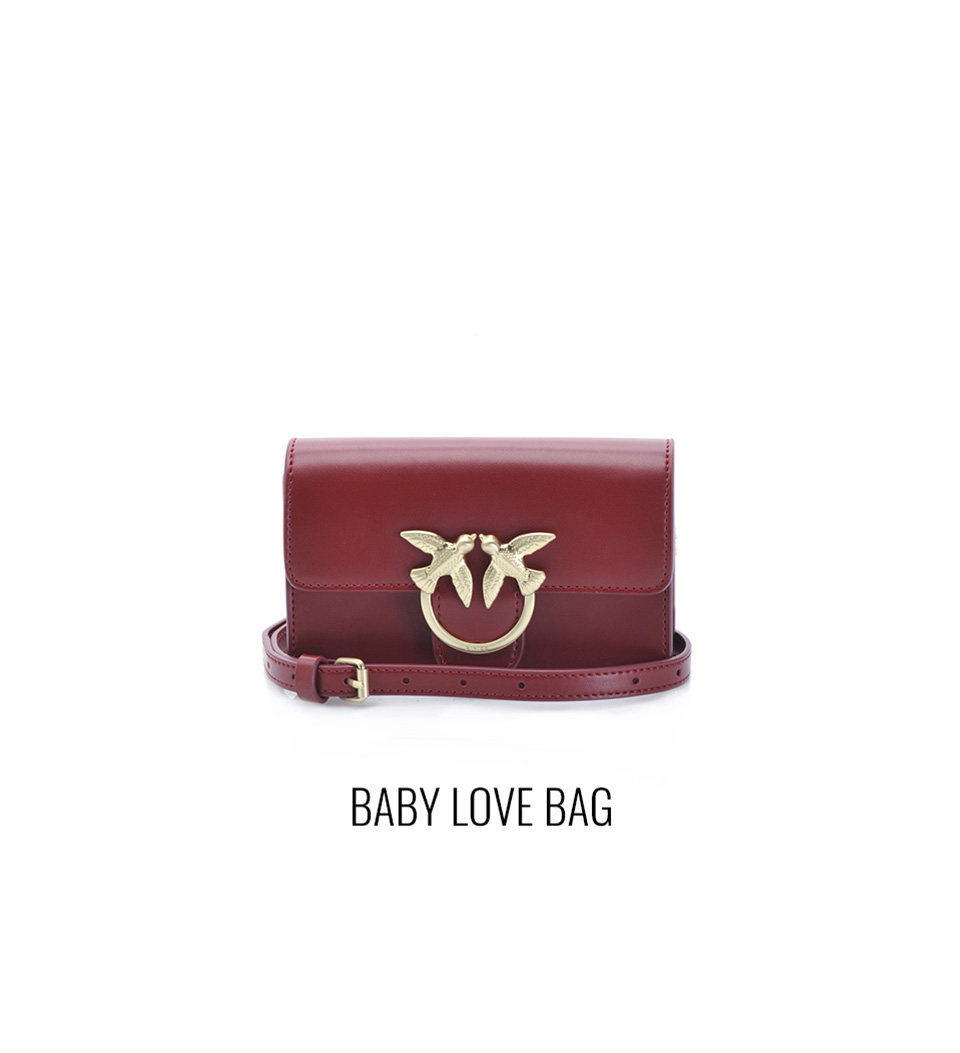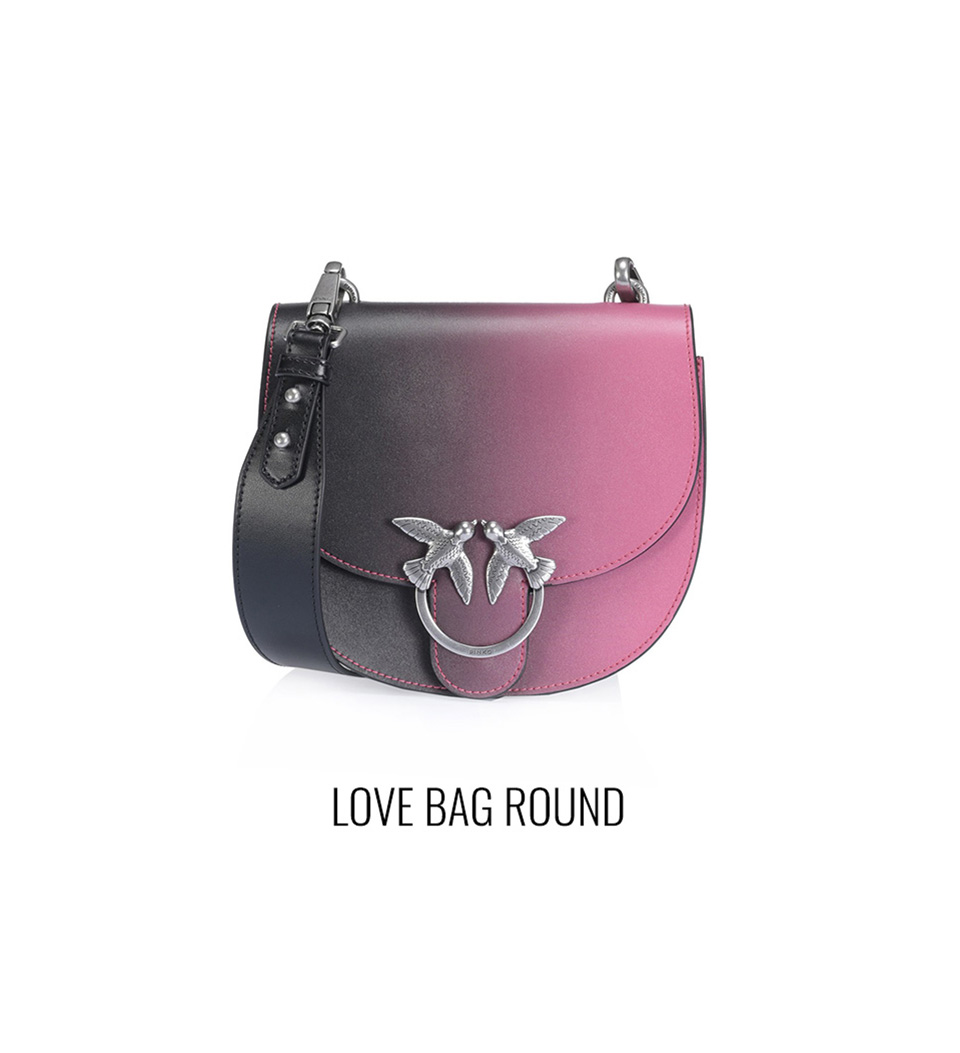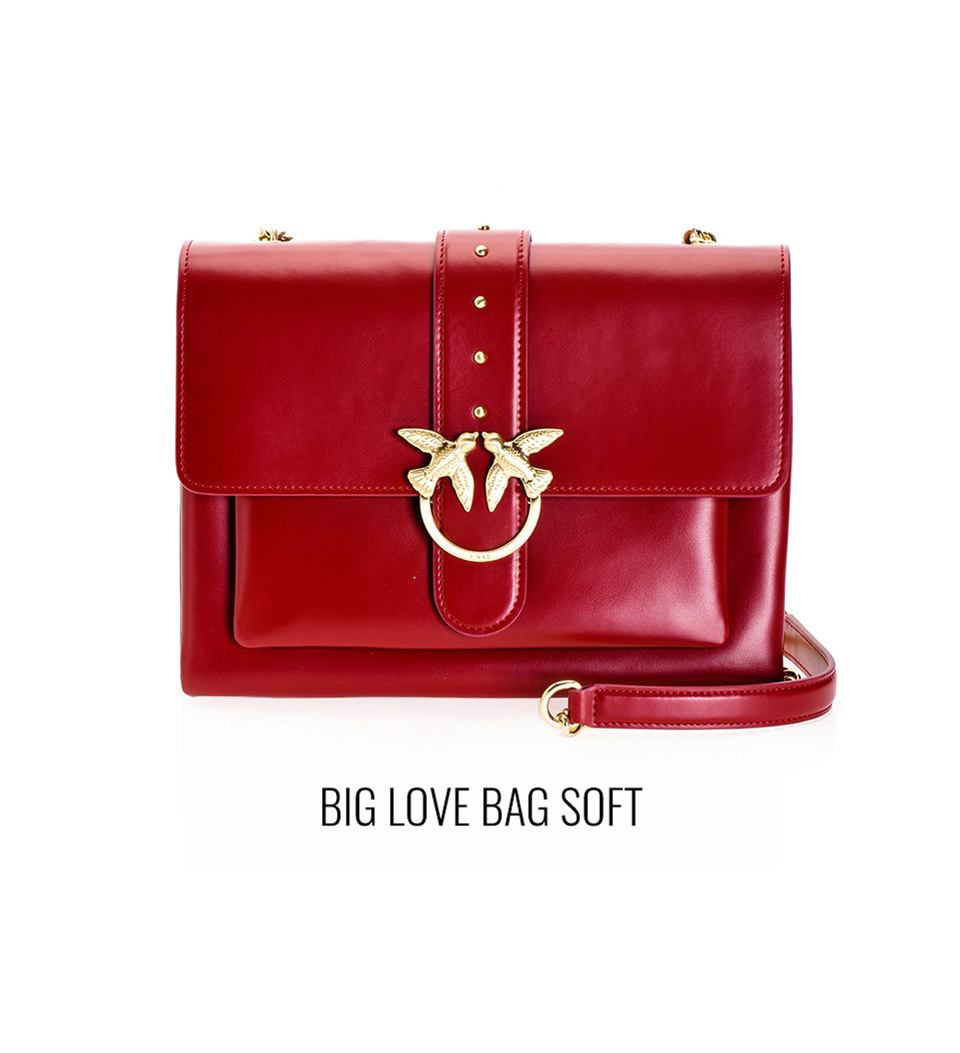 your
love

is authentic

From its very first launch, the Love Bag has gradually acquired increasing success among customers and in the fashion press, raising it to the status of PINKO heritage "it-bag". With the Autumn-Winter 2017-2018 Collection, PINKO decided to adopt a CERTILOGO to protect its exclusivity, to defend the original from imitations and always guarantee the purchase of an authentic product.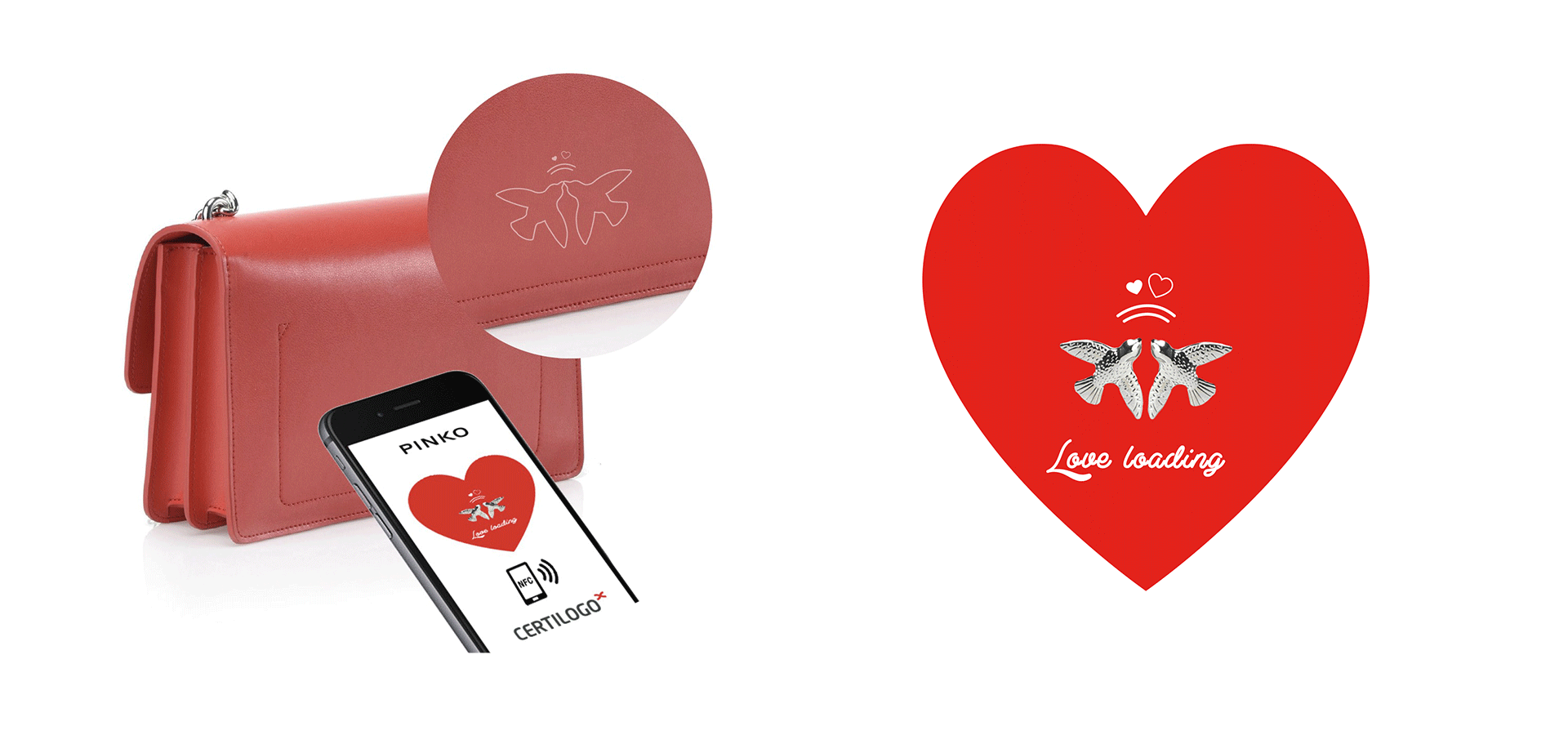 Every bag is assigned a QR Code, inserted on a special label to guarantee its authenticity which can be verified at any moment on-line or through the Certilogo Authenticator App. Furthermore, in the wake of the latest technological innovations, as of the Autumn-Winter 2018-2019 Collection, every Love Bag also includes a special NFC (Near Field Communication) chip which can be easily "read" using your smartphone and which provides further proof of the authenticity of the bag you have purchased.
LOVE STARS