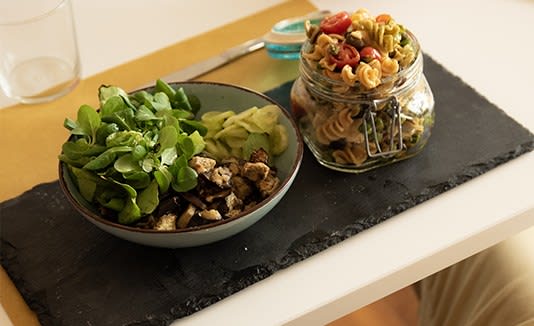 #PINKOtakecare Chronicles: 2 HEALTHY FOOD
2022
Nature is what feeds our mind and creativity, but we are human, after all, and we need food as well: welcome to the #PINKO Restaurant!
Here we are at the PINKO Restaurant with our friend Patrick McDowell!
It's available for coffee breaks and lunch to all employees here at the Headquarters in Fidenza, and the head chef Claudia is one of the top 30 sustainable chefs in Italy.
Healthy food is so important for a healthy lifestyle, and Claudia always finds amazing new ways to reimagine her ingredients to create beautiful and tasty dishes... just like Patrick does in his beautiful collections!